How Your Client's Law Firm Can Navigate the Holidays
Posted on: December 8, 2022 by Huntersure LLC.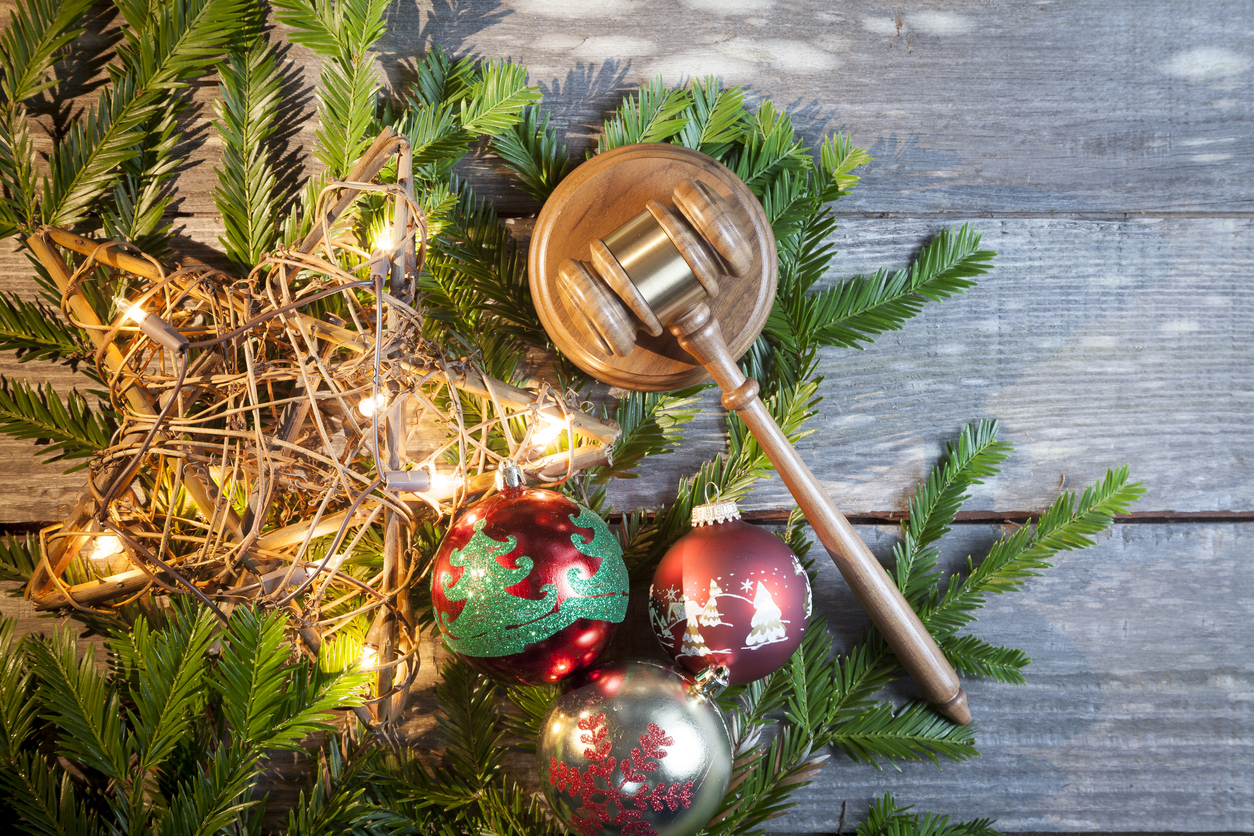 A law firm can get busy during the holiday season, and your clients should do their best to prepare. They need to make special arrangements for schedule changes at the office, client engagement matters, and other essential logistics.
Ways Your Client's Law Firm Can Thrive
Here are some management strategies to help the law firms in your portfolio get through the holiday season.
Law Firm Expenses
As the year draws to a close, firms must assess their financial position and draft operating budgets for the year ahead. To get various line items in order and manage contracts, it may be necessary to contact service providers before they are likely less accessible during the holidays.
Practice managers should touch base with their marketing service companies, IT vendors, and insurance carriers that offer lawyers professional liability for small to midsize firms.
Establish Continuity in Client Support Services
Good communication with clients is integral to navigating the holidays as a law firm. Managers must ensure everyone is on the same page about handling calls from clients and prospective clients during schedule changes.
It may be advantageous to bring in reinforcements and use a call-answering service. Firms can give services precise instructions about how to convey messages and what types of calls constitute an emergency they should relay immediately.
Be Aware of Court Closures and Filing Deadlines
Litigators must be attentive to court closures and planned absences. They should also ascertain whether clerks' offices will close early on certain days to submit motions and other trial materials on time. In addition, federal holidays may also impact when attorneys serve adequate notice using first-class mail or a process server.
Staying on top of deadlines is one of the essential tips for law firm business during the holidays. Any holiday-related oversight could mean missing an important deadline and facing a malpractice claim.
Create Strategic Contingencies With Lawyers' Professional Liability for Small to Midsize Firms
The holidays are an excellent time to review insurance utilization over the previous year and address coverage gaps. Agents should take the opportunity to review endorsements in detail and give clients personalized guidance on lawyers' professional liability for small to midsize firms.
Lastly, law firms must bear in mind that the holidays can be stressful and emotionally charged for people. Clients dealing with serious legal problems may be more stressed, and interactions with them could become strained. Ultimately, being sensitive and responsive to clients' needs over the holidays can help practitioners sustain and reinforce positive client engagement.
About Huntersure
Huntersure LLC is a full-service Managing General Agency that has provided insurance program administration for professional liability products to our partners across the United States since 2007. We specialize in providing insurance solutions for businesses of all sizes. Our program features can cover small firms (grossing $2.5 million annually) to large corporations (grossing $25 million annually or more). We make doing business with us easy with our breadth and depth of knowledge of E&O insurance, our proprietary underwriting system that allows for responsive quoting, binding and policy issuance and tailored products to meet the needs of your insureds. Give us a call at (855) 585-6255 to learn more.
Posted in: Lawyer Lawyer's professional liability insurance legal liability