Huntersure: Professional Liability Protection for the Allied Health Insurance Sector
Huntersure specializes in providing professional liability and general liability insurance solutions for Allied Healthcare providers. Allied Health insurance includes many different types of agencies and professionals that serve the healthcare community. These organizations face a number of critical liability exposures that involve accidents, injuries and property damage in the course of doing business as well as professional malpractice in the services they and their staff provide.
Coverage-Enriched Product for Allied Healthcare
Our liability insurance program for Allied Healthcare facilities and their diverse staff is tailored to meet specific needs, offering broad coverage forms and enhancements that address certain risks. For example, when providing medical services, home health care and other programs to the elderly and young children, many professionals will find themselves particularly vulnerable to allegations of abuse – both physical and sexual. Our program is designed to address these risks. What's more, we offer one policy for both general liability and professional liability, making it easier for our agency partners to ensure they're providing affordable & comprehensive insurance products required to mitigate risk.
Program features & Benefit
Limits up to $3M per Occurrence and $6.45M Aggregate Available
Minimum Premium of $1,200 for Professional Liability and $300 for Claims-Made General Liability or $450 for Occurrence General Liability
Minimum Deductible of $1,000 (First Dollar Defense available for an additional premium)
Sexual Abuse at Low Limits of $25K/$50K included in the form at No Additional Premium (at underwriter's discretion) and Limits up to $1M/3M for an Additional Premium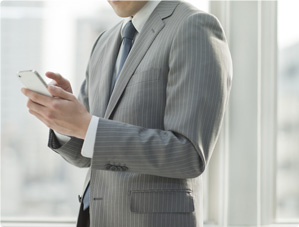 Huntersure: Rely On Us to Expand Your Footprint in Allied Healthcare.
We make doing business with us easy with our breadth and depth of knowledge in Allied Healthcare, our proprietary underwriting system that allows for responsive quoting, binding and policy issuance and custom products to meet the needs of your insureds. To find out more about our products for the Allied Healthcare/Home Health industry, contact us at 713-322-3741.