Huntersure: Professional Liability Insurance for Accountants with $25 Million or More in Annual Revenue
Huntersure is a leading provider of professional liability insurance for mid- to large Accounting Firms. We offer a product that provides comprehensive options to meet the needs of your clients. Our Accountants Professional Liability Insurance program provides coverage for accountants, auditors, bookkeepers, and tax preparers for services provided in their accounting practices. We also cover tax engagements, compilations, tax planning, notary, public activities, bookkeeping, and consultant services as an accountant, writeups and reviews.
Nationally Recognized as Professional Liability Experts
In partnering with Huntersure to secure coverage for your clients you are working with professional liability experts backed by a track record of success and national recognition. We specialize in providing professional liability insurance on a national basis, with underwriters who have decades of experience in this specialty.
Our staff keeps abreast of laws and rules that can affect your clients and their professional liability exposures. We understand that just one mistake (or alleged mistake) can have serious consequences on a business and cost thousands of dollars in court and in indemnification damages. Our goal is to help you protect their assets and continue to keep their businesses succeeding.
You can be assured that you are obtaining the necessary coverage for client's accounting practice backed by the security of a top-tier carrier. You and your insureds will also benefit from our superior service, quick quote and submission turnaround, and claims management.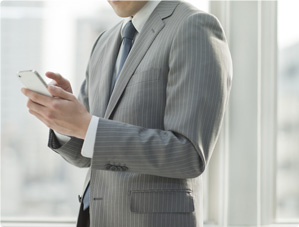 Huntersure: Rely On Us to Expand Your Footprint in E&O insurance.
We make doing business with us easy with our breadth and depth of knowledge of E&O insurance, our proprietary underwriting system that allows for responsive quoting, binding and policy issuance and tailored products to meet the needs of your insureds. To find out more about our Accountants Professional Liability program, contact us at 516-907-2634.