Huntersure: Large Law Firms Professional Liability Insurance
Huntersure is a leading MGA in writing professional liability insurance for Large Law Firms. What distinguishes us in the marketplace is the breadth and depth of experience in this space. Our underwriters, Dennis Mullins, Brendan Groarke and Ryan Mullins, and Marc Holden, understand firsthand the risks large law practices face, how to properly respond to these risks with tailored insurance policies and the importance of claims management to a firm's financial asset protection and reputation. Our claims management is headed by one of the most respected individuals in the London market, Paul Sewell.
The brokers with whom we work look to our experience, expertise and policy offerings to best protect their clients. Our Lawyers Errors & Omissions program is designed for firms with 50 or more attorneys, and written on behalf of a domestic carrier that maintains an A.M. Best "A+XV" rating.
Program features
Policy Limits of $15M/Aggregate Limits Available
Claims-Made Policy Written on Both Indemnity and Defense Policy Forms
Primary or Excess Layers will be Considered
All Practice Areas Considered
All Jurisdictions Considered
Manuscript Policy Wording to Meet the Needs of Individual Risks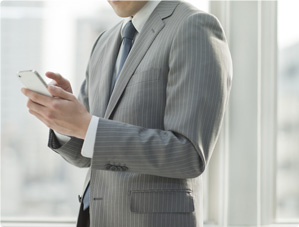 Look to Huntersure to Place Your Lawyers Professional Liability Coverage.
We make doing business with us easy with our breadth and depth of knowledge of E&O insurance, our proprietary underwriting system that allows for responsive quoting, binding and policy issuance and tailored products to meet the needs of your insureds. To find out more about our products for Lawyers Errors and Omissions, contact us at 516-907-2631.