Huntersure: Errors & Omissions Insurance for Real Estate Professionals
Real estate agents and brokers face specific risks when it comes to the professional services they provide, which is why at Huntersure we offer customized real estate professional liability coverage for your insureds. Our coverage is designed to respond to claims that arise from a number of exposures, including:
Issues involving the purchase or sale of properties
Defense of discrimination claims arising from alleged violations of the Fair Housing Act
Physical damage to property arising from alleged negligent use of a lock box
Among others
Beyond Professional Liability to Include Cyber Liability Coverage
We also provide coverage to protect a business from cyber threats – much-needed protection as data breaches have become more commonplace today. Real estate agents are especially vulnerable to the potential cyber risks that come with handling confidential information, including banking information and financial data. A security breach can happen by accidentally losing or sharing personal information, online hacking, loss or theft of paper records at the office, etc.
Some eligible classes include real estate agents and brokers, property managers, mortgage brokers, real estate consultants, and leasing agents and brokers.
Program features
Limits up to $5M on a Primary or Excess Basis
Minimum Premium of $2,500
Minimum Deductible of $2,500
Primary and Excess Limits Available
Available in all 50 States
Additional Information
Punitive Damages (most favorable venue)
Innocent Insured Coverage
50/50 Hammer Clause
Early Claim Resolution Incentive
Personal Injury Coverage
Defense for Fraud, Dishonest, Intentional Acts
Defense for Discrimination
Independent Contractors Coverage
Network Security/Privacy Coverage
Media Liability Coverage
Contingent Bodily Injury/Property Damage
Broad-Form Personal Injury Coverage
Subpoena Expense Coverage
Additional Insured's Coverage
Worldwide Coverage Endorsement
Split Limits of Liability
Per Claim and Aggregate Deductible Options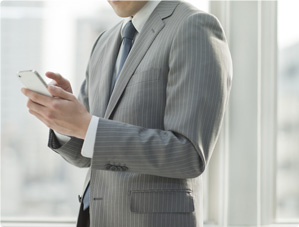 Huntersure: Rely On Us to Expand Your Footprint in E&O insurance.
We make doing business with us easy with our breadth and depth of knowledge of Miscellaneous Professional Liability insurance, our proprietary underwriting system that allows for responsive quoting, binding and policy issuance and tailored products to meet the needs of your insureds. To find out more about our MPL products, please contact us at 646-751-3035.