Huntersure: Professional Liability Insurance for small Contractors
As construction delivery methods have changed in recent years, so have the exposures of contractors. Huntersure's Contractors Professional Liability policy is tailored to the unique professional liability needs of these firms. Providing protection for allegations of professional negligence against the firm, the policy also extends coverage to protect the insured where their sub-contractors are carrying inadequate insurance. Add on coverage for mitigation costs and expenses, the option of pollution liability coverage, and additional payments to assist the insured in dealing with a claim, and you have a comprehensive professional liability policy specifically for your contractor clients.

Our small facility is designed for individuals and firms with up to $50 million in annual revenues, and is written through London-based insurers with an A.M. Best rating of "A Excellent XV".
Program features
Available to contractors with annual revenues up to $50 million.
Contractors Professional Liability coverage
Contractors Professional Indemnity coverage
Mitigation of Loss coverage
Policy limits up to $5 million on a Primary or Excess basis
Minimum premium of $5,000 for a $1 million limit
Worldwide Coverage
Pollution Liability
Contingent Bodily Injury and Property Damage coverage
Automatic and optional extended reporting periods
Joint Venture Liability
Loss of Data and Documents
Personal Injury coverage
Court attendance costs
Claims expense for disciplinary proceedings
ADA, FHA and OSHA coverage
Pre-Claims Assistance
Project Specific policies and limits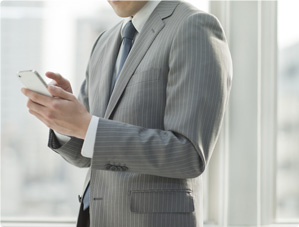 Huntersure: Rely on us to expand your footprint in E&O insurance.
We make doing business with us easy with our breadth and depth of knowledge of E&O insurance, our proprietary underwriting system that allows for responsive quoting, binding and policy issuance and tailored products to meet the needs of your insureds. To find out more about our products for Architects, Engineers & Contractors contact us at 646-751-3055.