Huntersure: Professional Liability Protection for Med Spas
Med Spas or Medi-Spas combine the medical profession and spa industry to offer cosmetic surgery and anti-aging services. This interesting hybrid niche has been a growth industry during the last decade with over 2,000 Med Spas operating today in the United States. It's projected that growth will continue as baby boomers age and demand for minimally or non-invasive cosmetic procedures are made possible by new laser equipment. Additionally, the market for aesthetic procedures among 18-25 year olds is also growing, especially for laser hair removal and tattoo removal. In fact, according to Marketdata Enterprises, an independent market research and consulting firm, revenues for Med Spas reached $1.94 billion in 2012, and will hit $3.6 billion by 2016.
Insuring Medical Spa Facilities, and their Practitioners
Med Spa practitioners may include: physicians, physician assistants, nurse practitioners estheticians, laser technicians and dentists. Each has his or her own specialty and level of expertise, with the most requested aesthetician services including facials, microdermabrasion, chemical peels, laser hair removal, laser skin resurfacing & tightening, and other anti-aging treatments.
With the types services performed in a Med Spa, professional liability is a very real risk. For example, claims can result from improper use of laser machines, which can cause burning, hyper or hypo pigment of the skin.
At Huntersure, we provide Med Spas with professional liability and general liability insurance to protect these facilities against losses. We also help our agency partners in assisting insureds in mitigating the type of exposures they face when it comes to the work they perform.
Program features
Professional Liability coverage for Individual Practitioners Performing Aesthetic Procedures Available Starting at a Minimum Premium of $1,200
Professional Liability only or Professional Liability and General Liability coverage for Med Spas (entity) including Allied Healthcare Staff Available Starting at a Minimum Premium of $2,400 for Professional Liability only or $3,000 for Professional Liability and General Liability
Coverage for Physicians for Administration-only Duties, Administration & Supervisory Duties, Good Faith Exams, and/or Direct Patient Care Available Upon Request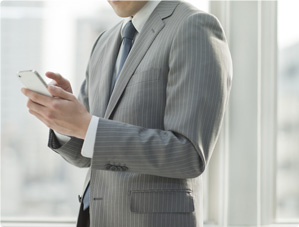 Huntersure: Rely On Us to Expand Your Footprint in Allied Healthcare.
We make doing business with us easy with our breadth and depth of knowledge in Allied Healthcare, our proprietary underwriting system that allows for responsive quoting, binding and policy issuance and custom products to meet the needs of your insureds. To find out more about our products for the Allied Healthcare/Home Health industry, contact us at 713-322-3741.