Huntersure: Professional Liability Insurance for Accounting Firms with Annual Revenue between $2.5 Million and $25 Million
Huntersure specializes in providing professional liability insurance for small to mid-size accounting firms. Huntersure's small to mid-size Accountants' Professional Liability Program is an exclusive program offered on a nationwide basis, designed to protect the needs of your client accounting firms with annual revenue between $2.5 million and $25 million. Our Accountants Professional Liability Program provides coverage for accountants, auditors, bookkeepers, and tax preparers, for services provided in their accounting practices.
Program features
Available to Accounting Firms with Revenue as low as $2.5 million
Limits up to $5 million, as low as $500,000; Retentions as low as $5,000
All Areas of Practice Considered, including attestation services and public audit firms
All Industries Served Considered
All States Considered
Sub-Limited Coverage available for Disciplinary Actions, Subpoena Expenses, Network Security Reimbursement, and Professional Reputation Management
Superior Service and Exceptional Claims Management Guaranteed
Submission Requirements
Fully Executed Application Required
Five Years of Loss Runs Required
Huntersure's Accountants' Professional Liability Insurance Program is written on behalf of a domestic carrier that maintains an A.M. Best "A+XV" Rating.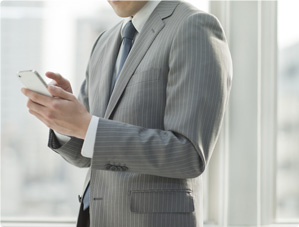 Huntersure: Rely On Us to Expand Your Footprint in E&O insurance.
We make doing business with us easy with our breadth and depth of knowledge of E&O insurance, our proprietary underwriting system that allows for responsive quoting, binding and policy issuance and tailored products to meet the needs of your insureds. To find out more about our Accountants Professional Liability program, contact us at 516-907-2634.