Huntersure: Lawyers Professional Liability Insurance for Small to Mid Size Law Firms
Huntersure offers an exclusive professional liability insurance program on a nationwide basis for Small to Mid Size Law Practices. Our underwriters bring to the table prior experience as practicing attorneys who understand the risks and exposures facing these clients. As a result they are able to offer unique insight and experience when addressing the issues most important to the individual lawyers and the law firms as an entity.
In addition, our underwriting team comes with a strong claims-handling background, and as such, are able to understand a firm's claims history and provide a proactive response when assisting insureds through the claims process.
Huntersure's Small to Mid Size Law Firm Facility provides an unparalleled Errors and Omissions product for firms with a headcount between 10 and 49 lawyers. We underwrite these accounts on behalf of a domestic carrier with an A.M. Best "A XV" rating.
Program features
All Practice Areas Considered
All Jurisdictions Considered
Manuscript Policy Wording to Meet the Needs of Individual Risks
Policy Limits of $5M/10M Aggregate Limits Available
Claims-Made Policies Written on Both Indemnity and Defense Policy Form
Minimum retention: $25,000
Submission Requirements
Application (including competitor's application)
Formal 5-Year Loss Run
3-Years of Gross Revenue & Number of Attorneys
Breakdown of Area of Practice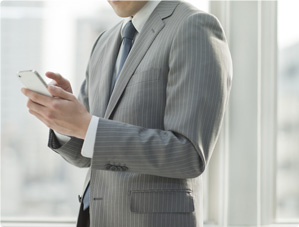 Look to Huntersure to Place Your Lawyers Professional Liability Coverage.
We make doing business with us easy with our breadth and depth of knowledge of E&O insurance, our proprietary underwriting system that allows for responsive quoting, binding and policy issuance and tailored products to meet the needs of your insureds. To find out more about our products for Lawyers Errors and Omissions, contact us at 516-907-2631.