The Huntersure Leadership
Today Huntersure is comprised of six Professional Liability business units: Lawyers, Technical Consultants, Miscellaneous Professional, Accountants and Management Consultants, Allied Health and our Claims Group. Each is led by experts in their field.
Dennis
Mullins
Dennis Mullins heads the lawyers' liability group. Dennis joined Huntersure in 2009 after 25 years at a prominent national firm that specialized in representing various London and domestic companies that insured large law firms, accounting firms as well as management consultants and actuaries. Dennis was a senior partner in that firm and was co-chair of the Professional Liability practice group when he left the firm to join Huntersure. Dennis is responsible for the large law firm program as well as the accountants' program, and works with Michael Heffernan on the mid-size firm book. Dennis also has overall responsibility on claims at Huntersure and works closely with Paul Sewell, Huntersure's Claim Director and his team on claims issues.
Michael
Heffernan
Michael Heffernan began his career as a lawyer at a prominent national insurance firm and later worked at a major broker on their lawyers and accountants team. Michael joined Huntersure in 2012 and works with Dennis on the Large Law firm book and is also responsible for the Lawyers program that covers firms of between 10 and 49 lawyers.
Colin
Campbell-Harris
Colin Campbell-Harris had 30 years of market experience when he joined Huntersure. He started his career in the London market, working at a Lloyd's Syndicate and moved to the United States decades ago. He has worked at several insurance brokers, both large and regional firms and insurance companies. Colin has been a Lloyd's Coverholder for almost twenty years and heads our Technical Consultant's program.
Christopher
Alfieri
Christopher Alfieri joined Huntersure in 2013 and has over 22 years of underwriting experience in various professional liability product lines. Christopher is responsible for the underwriting of our Miscellaneous Professional Liability risks, Accounting firms and Management Consulting firms. Christopher writes business on behalf of both Lloyd's of London Syndicates as well as our domestic insurance partners.
Carolyn
Worster
Carolyn Worster joined Huntersure in 2014 and underwrites our Allied Health program. Carolyn has been an underwriter for over 10 years and has a wealth of experience in Allied Health and health care in general. Carolyn is resident in Huntersure's office in suburban Houston, Texas.
Brendan
Groarke
Brendan Groarke joined Huntersure in 2015 after working at the same prominent national firm where Dennis Mullins had been before joining Huntersure. Brendan has over ten years' experience representing Lloyd's Syndicates as well as domestic companies that insured law firms and accounting firms, among other professional liability classes. Brendan works on the Large Law Firm and Accounting Firm programs, and is responsible for the Lawyers and Accountants' Prior Acts Programs, as well as the Small to Mid-Size Accountants Program.
Paul
Sewell
Paul Sewell joined Huntersure after a long career in the London market. Paul is resident in Huntersure's London operation, Huntersure, Ltd. He joined Huntersure as our Claims Director.
Ryan
Mullins
Ryan Mullins joined Huntersure in 2012 after working for three years as a wholesale broker. As a wholesale broker, Ryan focused on professional liability, including law firm errors and omissions. While Ryan devotes much of his time to our large law firm program, he also spends a great deal of time working on the accountants' program and Allied Health program.
Marc
Holden
Marc Holden joined Huntersure in 2016. Leveraging his extensive international underwriting experience in professional and financial risk, Marc has worked for some of the largest global insurers, including facilitating their market entry into North America. Holding an MBA, Marc is a progressive thinker and leader, with his specialty laying in large professional firm risk, having managed specialist class portfolios for over 15 years both in the US and abroad.
Stephen
Carroll
Stephen Carroll joined Huntersure in 2010 and currently underwrites our Technical Consultants facility. Before working on the Technical Consultants team, Stephen worked on the Large Law Firm and Management Consultants Programs, and spent a considerable amount of time working on Large Law Firm claims.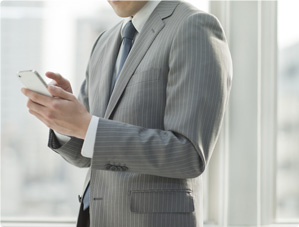 Quality Competitive Professional Liability Products
Huntersure's success is underscored by the tremendous growth we've experienced in the last few years. We're committed to delivering quality, profitable products that benefit our broker partners, carriers and insureds. We invite you to learn more about how we can help you expand your presence in the professional liability insurance market. For more information about our professional liability insurance products, contact us at (646) 751-3030.