Huntersure: Accountants Professional Liability Insurance
Huntersure is a leading provider of professional liability insurance to Accounting Firms. We offer three exclusive programs designed to provide comprehensive options to meet the needs of your clients. We have a program for Accounting Firms with $25 million or more in annual revenue. We also have a program for small to mid-sized Accounting Firms – firms with $2.5 million to $25 million in annual revenue. In addition, we have a program which provides Prior Acts Coverage to Accountants and Accounting Firms on a Stand-Alone Basis.
Huntersure's Accountants' Professional Liability Insurance Programs are written on behalf of a domestic carrier that maintains an A.M. Best "A+XV" Rating.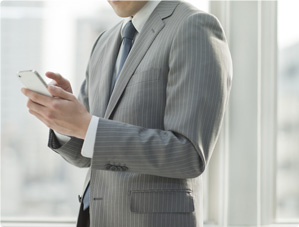 Huntersure: Rely On Us to Expand Your Footprint in E&O insurance.
We make doing business with us easy with our breadth and depth of knowledge of E&O insurance, our proprietary underwriting system that allows for responsive quoting, binding and policy issuance and tailored products to meet the needs of your insureds. To find out more about our Accountants Professional Liability program, contact us at 516-907-2634.