Huntersure: Offering Miscellaneous Professional Liability Insurance
As specialists in professional liability, we at Huntersure offer Errors and Omissions (E&O) insurance designed to provide comprehensive coverage for a wide range of professional service firms. Our Miscellaneous Professional Liability (MPL) program is written through London-based insurers with an A.M. Best rating of "A XV".
Tailored Coverage Solutions for Miscellaneous Professionals
We provide customized E&O solutions tailored to each insured's specific needs. Our strong product and market knowledge enables us to offer brokers and insureds innovative solutions for their professional liability needs. Our best-in-class quoting and binding system allows us to quickly review submissions and provide timely feedback to our brokers.
MPL Insurance Program features
Limits up to $5M on a Primary or Excess Basis
Minimum Premium of $2,500
Minimum Deductible of $2,500
Primary and Excess Limits Available
Available in all 50 states
We provide coverage for cyber exposure, too, including the cost for legal fees, IT forensics, patient notification, regulatory action, fines and penalties, crisis management expenses and third-party indemnification.
Additional Information About Our MPL Program
Administrative & Support Services
Advertising & Related Services
Answering Services
Associations
Bookkeepers
Broadcasters
Claims Adjusters
Collection Agencies
Commercial Real Estate
Agents/Brokers
Commercial Real Estate
Property Managers
Consultants (most areas of practice)
Convention & Trade Show Organizers
Court Clerks & Reporters
Document Management Firms
Economic or Development Firms
Educational Services
Employment/Executive Search Firms
Energy Auditors/Consultants
Forensic Investigators
Forestry Managers
Freight Forwarders
Hotel/Facility Managers
Information Technology Services
Insurance Consultants/Investigators
Insurance Agents (excess coverage only)
Interior Decorators (non-structural)
Lobbyists
Marketing Agencies
Multimedia Firms
Mortgage Brokers
Museum and other Exhibit Designers
Premium Finance Companies
Printers
Process Servers
Property Managers
Public Relations Firms
Publishers
Risk Managers/Consultants
Scientific Research Firms
Staffing Firms
Talent Payment Services
Tax Preparers
Technology Service Providers
Temporary Placement Agencies
Testing Labs
Third Party Administrators
Translators
Travel Agents
Trustees
Typing Services
Standard Coverage
Highlights
Punitive Damages (most favorable venue)
Innocent Insured Coverage
50/50 Hammer Clause
Early Claim Resolution Incentive
Personal Injury Coverage
Defense for Fraud, Dishonest, Intentional acts
Defense for Discrimination
Independent Contractors Coverage
Additional Coverage
Extensions Available
Network Security/Privacy Coverage
Media Liability Coverage
Contingent Bodily Injury/Property Damage
Broad-form Personal Injury Coverage
Subpoena Expense Coverage
Additional Insured's Coverage
Worldwide Coverage Endorsement
Split Limits of Liability
Per Claim and Aggregate Deductible Options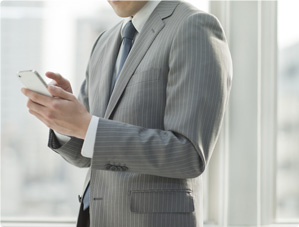 Huntersure: Rely On Us to Expand Your Footprint in E&O insurance.
We make doing business with us easy with our breadth and depth of knowledge of Miscellaneous Professional Liability insurance, our proprietary underwriting system that allows for responsive quoting, binding and policy issuance and tailored products to meet the needs of your insureds. To find out more about our MPL products, please contact us at 646-751-3035.