Huntersure: Professional Liability Protection for Residential Facilities
Residential faclities, including independent living homes and assisted living homes, are integral to our communities in addressing the needs of seniors as they age and become ill. These facilities are expanding with the graying of America. They are also evolving to meet the expectations of Baby Boomers, which differ from previous generations.
Additional and Expanded Services Pose Additional Opportunities, Risks
Independent living facilities, for example, are offering more home- and community-based services initiatives for seniors living in apartment complexes or 55+ communities. Some communities combine independent living and assisted living facilities to provide a constant home and continuum of care for individuals that enter in a retirement community.
Assisted living facilities are also changing, leveraging technology to help accommodate the needs of residents. This includes, for example: physician access to a continuous update of medical records to make necessary medication changes; and technology advances to help prevent falls, such as motion sensors that monitor balance and remote-controlled walkers that can automatically steer away from obstacles. Of course, there are many assisted living facilities that also provide memory care.
As residential facilities evolve and provide more services, their exposures to risks increase, particularly in the areas of general liability, professional liability and cyber liability. Huntersure offers an insurance program to respond to each of these areas, designed to safeguard these facilities and their staff from financial loss.
Program features
Limits up to $3M per Occurrence and $6.45M Aggregate Available
Minimum Premium of $1,200 for Professional Liability and $300 for Claims-Made General Liability or $450 for Occurrence General Liability
Minimum Deductible of $1,000 (First Dollar Defense available for an additional premium)
Sexual Abuse at Low Limits of $25K/$50K included in the form at No Additional Premium (at underwriter's discretion) and Limits up to $1M/3M for an Additional Premium
We also offer HIPAA & Privacy coverage at various sub-limits, a must-have coverage in an environment where the new normal – especially in the healthcare industry – includes data breaches, malicious viruses, network security comprises and other cyber attacks that can expose a resident's or patient's confidential information.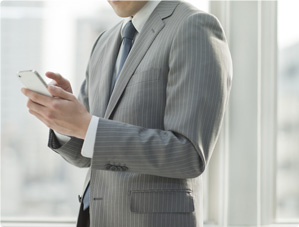 Huntersure: Rely On Us to Expand Your Footprint in Allied Healthcare.
We make doing business with us easy with our breadth and depth of knowledge in Allied Healthcare, our proprietary underwriting system that allows for responsive quoting, binding and policy issuance and custom products to meet the needs of your insureds. To find out more about our products for the Allied Healthcare/Home Health industry, contact us at 713-322-3741.