Huntersure: Professional Liability for Design, Engineering & Inspection Consultants
Huntersure's Technical Consultants Insurance Program is designed to offer specialized and tailored professional liability insurance for firms engaged in engineering services, inspecting, and various design services. Is your client not a licensed engineer or architect? We are able to offer coverage for architectural and engineering consultants that are not licensed as architects or engineers. Our program is written on behalf of certain Lloyd's Syndicates (A.M. Best Rating "A XV") and is led by experienced professional liability insurance underwriters.
Customize Insurance Program
Our Professional Liability policy for Design, Engineering & Inspection Consultants is designed to cover your clients against their legal liability to compensate third parties for injury, loss or damage due to a breach of duty in the conduct of their profession or that of their employees caused by an act error or omission. The policy will pay for defense costs, damages, and compensation, and can be tailored to respond to the client's unique exposures, depending on the services provided.
Program features
Policy Limits Up to $2M for Primary Coverage and $3M for Excess Coverage
Minimum Premium of $5,000 for a $1M limit
$5,000 Minimum Retention
Contingent BI/PD Coverage
Project Specific Coverage
Tailored Description of Services for Each Unique Risk
Optional Bilateral Extended Reporting Period for Up to 1 Year
User-friendly Claims-Made Application Form
Available for Accounts Domiciled in the U.S. and Canada
Worldwide Coverage
Additional Information
Drafting
Interiors/ Landscape
Security Systems
Lighting
Computer/Software
Personnel Testing and Training
Feasibility Study
Permitting/Regulatory Compliance
Meteorology/Weather
Security Systems
Water Treatment
Environmental
Aerodynamics
Efficiency
Geologist/Geophysicists
With Huntersure, your agency will have access to a knowledgeable and experienced staff to properly insure Design, Engineering and Inspection Consultants and provide them with the financial security required in the event of a professional liability claim. You will also benefit from our responsive service and excellent claims handling. We realize how important it is to get a client's suit optimally resolved – both from a financial and reputational standpoint.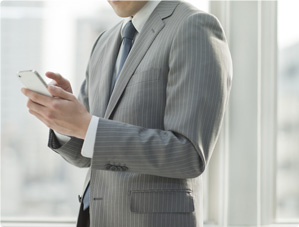 Huntersure: Rely On Us to Expand Your Footprint in E&O insurance.
We make doing business with us easy with our breadth and depth of knowledge of E&O insurance, our proprietary underwriting system that allows for responsive quoting, binding and policy issuance and tailored products to meet the needs of your insureds. To find out more about our products for Technical Consultants, contact us at 516-907-2637.