Huntersure: Professional Liability Insurance for the Allied Healthcare Sector
The Allied Healthcare industry is comprised of many different types of facilities and professionals in hundreds of positions critical to this segment. Facilities can range from adult day care centers to medical labs, physical, occupational & speech therapy and home health agencies to social services and residential facilities such as assisted living, independent living home, and hospice care to med spas and much more. Those who work within Allied Healthcare include nurses, technicians, therapists, social workers, consultants, educators, and assistants – all who require special training, degrees, or certifications to practice in the healthcare field.
Specialization in Liability Insurance for Allied Health
Huntersure specializes in this segment and offers competitive general liability and professional liability insurance products for Allied Healthcare individuals and organizations. Our professional liability product includes the following:
Allied Health Liability Program Features
Limits up to $3M per occurrence and $6.6M aggregate are available
Minimum Premium for Med Spas of $2,400 for Professional Liability and $600 for General Liability
Minimum Premium for all other classes of $1,200 for Professional Liability and $300 for Claims-Made General Liability or $450 for Occurrence General Liability
Minimum deductible of $1,000 (First Dollar Defense available for an additional premium)
Sexual abuse at low limits of $25K/$50K included in the form at no additional premium (at underwriter's discretion) and limits up to $1m/3m for an additional premium.
There is an increasing need for higher limits in this sector due to contractual requirements as well as escalating costs associated with litigation. Huntersure recognizes this need and can provide higher limits through its Excess Allied Healthcare Program.
Huntersure's Excess Allied Healthcare Program is written on behalf of London-based insurers with an A.M. Best rating of "A XV".
Allied Health Excess Liability Program Features
Limits up to $5M available (subject to a minimum attachment point of $1M)
Excess over Professional Liability and General Liability coverages only
Minimum premiums start at $2,500 per million (depending on class of business and territory)
Excess capacity over ourselves (supported) or other carriers (unsupported – subject to approval of the underlying policy form)
Same target classes as for the primary Allied Healthcare program
Available in all States except Alaska
Additional Information About Our Allied Healthcare Liability Program
Acupuncture Clinic
Acupuncturists
Adult Day Care
Ambulance Services (Non-Emergency or Primarily Non-Emergency only)
Artificial Limb Clinic
Audiologist
Chiropractic Clinic
Chiropractor
Consultant
CRNA
Diagnostic Imaging/ X-Ray
Diagnostician
Durable Medical Equipment – Sales
EMT
Health & Fitness Center
Hearing Aid Fitter
Home Health Agencies – Non Medical Care
Home Health Agencies
Home Health Aide
Imaging Tech
LVN/LPN
Massage Therapist
Massage Therapy Practice
Medical Arts Schools
Medical Clinic
Medical Director
Medical Lab Tech
Medical Lab – Including Drug, DNA, Fertility Testing, Marijuana Testing, etc.
Medical Personnel Staffing Services/Nurse Registry
Nanny Staffing Services
Nurse
Nurse Practitioner
Nurse Aide
Nutritionist
Occupational Therapist
Occupational Therapist Assistant
Optical Establishments
Optical Goods Stores
Optometrist
Pharmacy – Retail
Pharmacy – Compounding
Phlebotomist
Physical Therapist
Physical Therapy Assistant
Physical Therapy Clinic
Physician Assistant
Radiation Therapy Technician
Respiratory Therapist
Speech Therapist
Speech Therapy Clinic
Speech/Language Pathologist
Testing Services
Specimen Collection Services
Ultrasound Technician
Veterinarian
X-Ray Technician
Alcohol/Drug Rehab (Adults Only)
Case Management
Child Day Care
Community Mental Health Clinic
Counselor
Day School/Day Care for Developmentally Disabled
Family Counseling
Hospice
Hotlines
Meals on Wheels
Medical Tech – General
Mental Health Clinics
Mental Health Tech
Pastoral Counselor
Pregnancy Center
Psychiatric Social Worker
Psychologist
Respite Care
School for Handicapped
Sheltered Workshops
Social Worker
Assisted Living Facility (elderly)
Alzheimer's/Memory Care Facility (elderly)
Independent Living Facility (elderly)
Group Home for the Developmentally Disabled (adults only)
Halfway House (adults only)
Transitional Living (adults only)
Coverage through Certain Underwriters at Lloyds (A.M. Best A XV Rated)
One policy for Professional Liability and General Liability coverage with separate limits (a shared aggregate is available for a credit)
Claims-made Professional Liability and either Claims-Made or Occurrence General Liability available
Incident Sensitive Coverage Trigger
Coverage Available for Both Individual Healthcare Providers and Facilities
Limits up to $3M per Occurrence and $6.6M Aggregate Available
Deductibles Start at $1K Indemnity (1st dollar defense coverage is available for an additional premium)
Minimum Premium for Med Spas of $2,400 for Professional Liability and $600 for General Liability
Minimum Premium for all Other Classes of $1,200 for Professional Liability and $300 for Claims-Made General Liability or $450 for Occurrence General Liability
Sexual Abuse at Low limits of $25K/$50K included in the form at No Additional Premium at Underwriter's Discretion (and limits up to $1M/$3M available for an additional premium)
Coverage Available for Physicians for Direct Patient Care for Med Spa Procedures
Can also Consider Coverage for Psychiatrists with Shared Limits when Covering the Mental Health Facility & for Hospice Physicians when Exposure is Limited
Coverage for Physicians for Supervisory Duties as Collaborating Physician may also be Available on Certain Risks Upon Request
Sexual Abuse up to $1M/$3M Limits
Defense Outside the Limit
Employment Benefits Liability
Hired & Non-Owned Auto up to $1M/$3M limits
1st Dollar Defense
Punitive Damages (where allowable by law)
Legal/Media Event Expense Sub-Limits
Evacuation Expense Sub-limits
Privacy Reimbursement Sub-Limits
HIPAA Sub-Limits
Disciplinary Proceedings Sub-Limits
Theft Coverage Sub-Limits
Applications
Supplements
Other Forms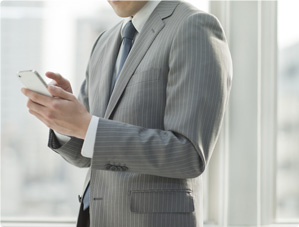 Huntersure: Rely On Us to Expand Your Footprint in Allied Healthcare.
We make doing business with us easy with our breadth and depth of knowledge in Allied Healthcare, our proprietary underwriting system that allows for responsive quoting, binding and policy issuance and custom products to meet the needs of your insureds. To find out more about our products for the Allied Healthcare/Home Health industry, contact us at 713-588-2307.