Huntersure: Professional Liability Insurance for Construction Management Firms
With the increasing role in projects that Construction Management firms have undertaken in the last 10 to 15 years, they face many of the same professional liability issues confronting architects and design professionals. These Construction Management Firms often serve as the "single point person" to design and build the project or to be the owner's eyes and ears on projects.
Why Construction Management Firms Need E&O Insurance
For example, Construction Management firms may hire the architect, engineer and other sub-consultants to work on their behalf to deliver the design for a project. In this role, the firm can be held liable if an individual doesn't perform with the appropriate standard care. While general contractors are not actively designing the project, they are vicariously liable for the actions of sub-consultants.
Huntersure has a professional liability program specifically designed for Construction Management firms. We provide coverage for third-party claims arising out of negligent acts, errors or omissions in the performance of professional services. When working with our staff, your agency will benefit from the expertise needed to secure the appropriate policy coverage depending on the types of contracts and activities in which the insured is involved. You will also benefit from our responsive service, quick quote and submission turnaround, and claims management.
Program features
Policy Limits Up to $2M for Primary Coverage and $3M for Excess Coverage
Minimum Premium of $5,000 for a $1M limit
$5,000 Minimum Retention
Contingent BI/PD Coverage
Project Specific Coverage
Tailored Description of Services for Each Unique Risk
Optional Bilateral Extended Reporting Period for Up to 1 Year
User-friendly Claims-Made Application Form
Available for Accounts Domiciled in the U.S. and Canada
Worldwide Coverage
Additional Information
Agency Construction Management
Design Build
Cost Estimating
At Risk Construction Management
Contractors
Scheduling
Construction Consultant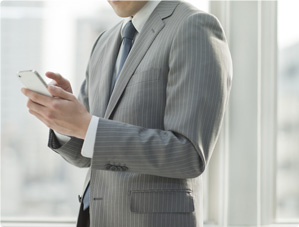 Huntersure: Rely On Us to Expand Your Footprint in E&O insurance.
We make doing business with us easy with our breadth and depth of knowledge of E&O insurance, our proprietary underwriting system that allows for responsive quoting, binding and policy issuance and tailored products to meet the needs of your insureds. To find out more about our products for Technical Consultants, contact us at 516-907-2637.