Recognizing Sexual Harassment in the Workplace
Posted on: May 7, 2020 by Huntersure LLC.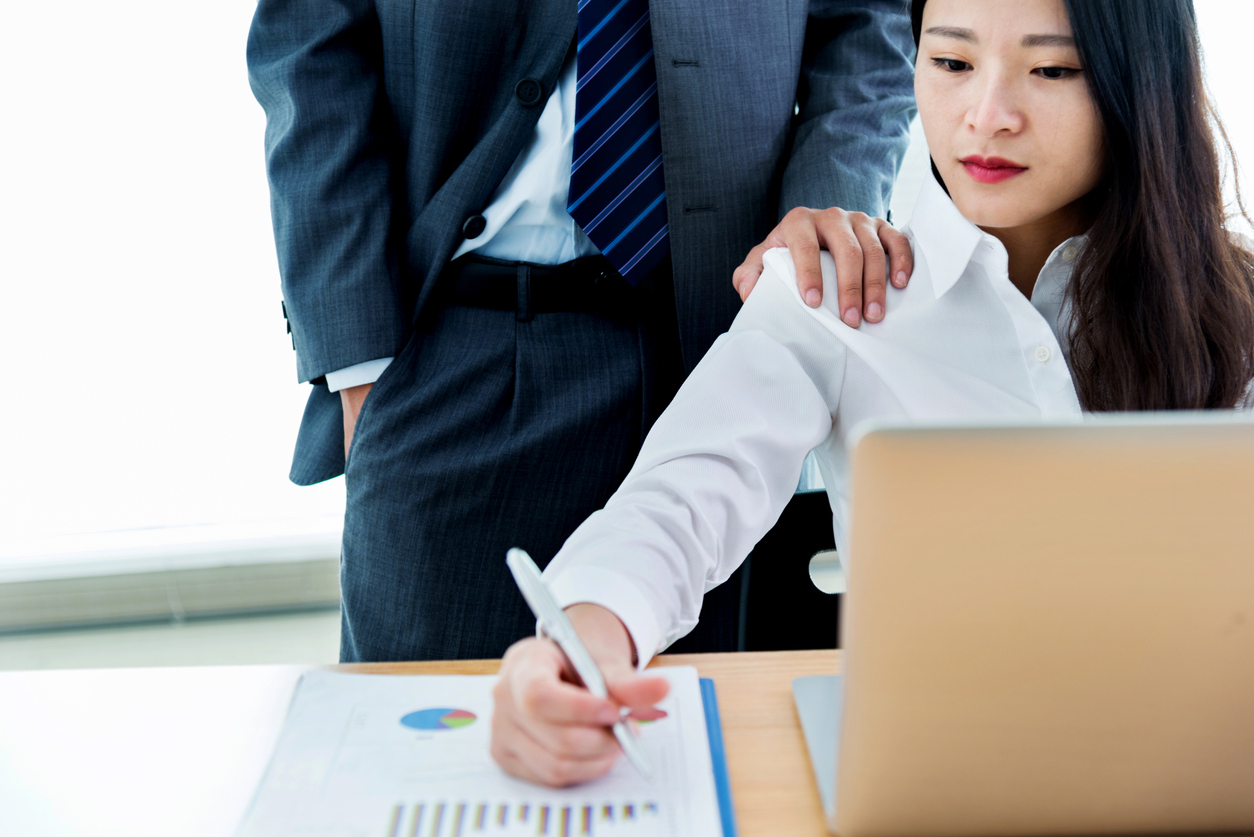 In 2017, the #MeToo movement shined a fresh light on the topic of sexual harassment in the workplace. Everywhere from public school systems to board rooms to coffee shops offered up stories on harassment and its effects on victims across the country.
On January 24 of this year, the U.S. Equal Employment Opportunity Commission published its 2019 sexual harassment statistics, showing a slight decrease in the number of cases compared to previous years. However, there was such a major increase between 2017 and 2018, that the decrease in 2019 can only be looked at as a relative victory on the subject.

When a sexual harassment case arises, it's important for legal clients to know how to prove them or disprove them given the evidence. To do this, the importance of recognizing sexual harassment in the workplace is vital.
What is Sexual Harassment?
While most people may know what constitutes sexual harassment, it still helps to have a clear picture. Sexual harassment is an unwelcome sexual advance or conduct that either results in a negative job outcome, such as being fired or passed over for a promotion. It can also be an action that is so severe that it creates a hostile work environment.
Although the most common type of this type of case is men harassing women, women can also harass men, as well as men harassing men, and women harassing women. Essentially, gender doesn't matter in this situation, the conduct of those involved does.
Examples of Sexual Harassment
There are many ways in which someone can be sexually harassed at work. A supervisor may ask an employee out on dates and feel they are being friendly. But if the person on the receiving end of these requests feels uncomfortable, they could have a case to make.
Another example can involve a third-party victim, such as a delivery driver or meal delivery worker who regularly stops by an office. If they are made to feel uncomfortable by an employee, they could turn around and sue the company.
If someone is approached physically and they resist, only later to be fired or reassigned to a new department, they have fallen victim to harassment.
Who is Protected from These Claims?
Sexual harassment in the workplace is prohibited by Title VII of the Civil Rights Act of 1964. Employers must comply with this law if they have at least 15 employees, but in the case of a third-party harassment case, treating everyone with respect should be a given.
Most state and many local governments have passed their own laws prohibiting discrimination and harassment. Some of these laws can also apply to smaller companies, even if they have just two employees.
Severe Harassment
If someone claims to be a victim of severe sexual harassment, they must show that the conduct is severe and pervasive. The more serious the sexual conduct, the fewer times it needs to happen in order to add up to a strong harassment case. Some may find favor in a legal case if there is one instance of severe harassment, and others may have to show that sexual teasing happened frequently in order to prove sexual harassment.
However, in some states, such as New York, the severe and pervasive standard has been eliminated from local laws. Under newer laws, any type of sexual harassment can be the basis of a major claim.
About Huntersure
Huntersure LLC is a full-service Managing General Agency that has provided insurance program administration for professional liability products to our partners across the United States since 2007. We specialize in providing insurance solutions for businesses of all sizes. Our program features can cover small firms (grossing $2.5 million annually) to large corporations (grossing $25 million annually or more). We make doing business with us easy with our breadth and depth of knowledge of E&O insurance, our proprietary underwriting system that allows for responsive quoting, binding and policy issuance and tailored products to meet the needs of your insureds. Give us a call at (855) 585-6255 to learn more.
Posted in: Lawyer