Marketing Strategies for Small Law Practices
Posted on: August 20, 2020 by Huntersure LLC.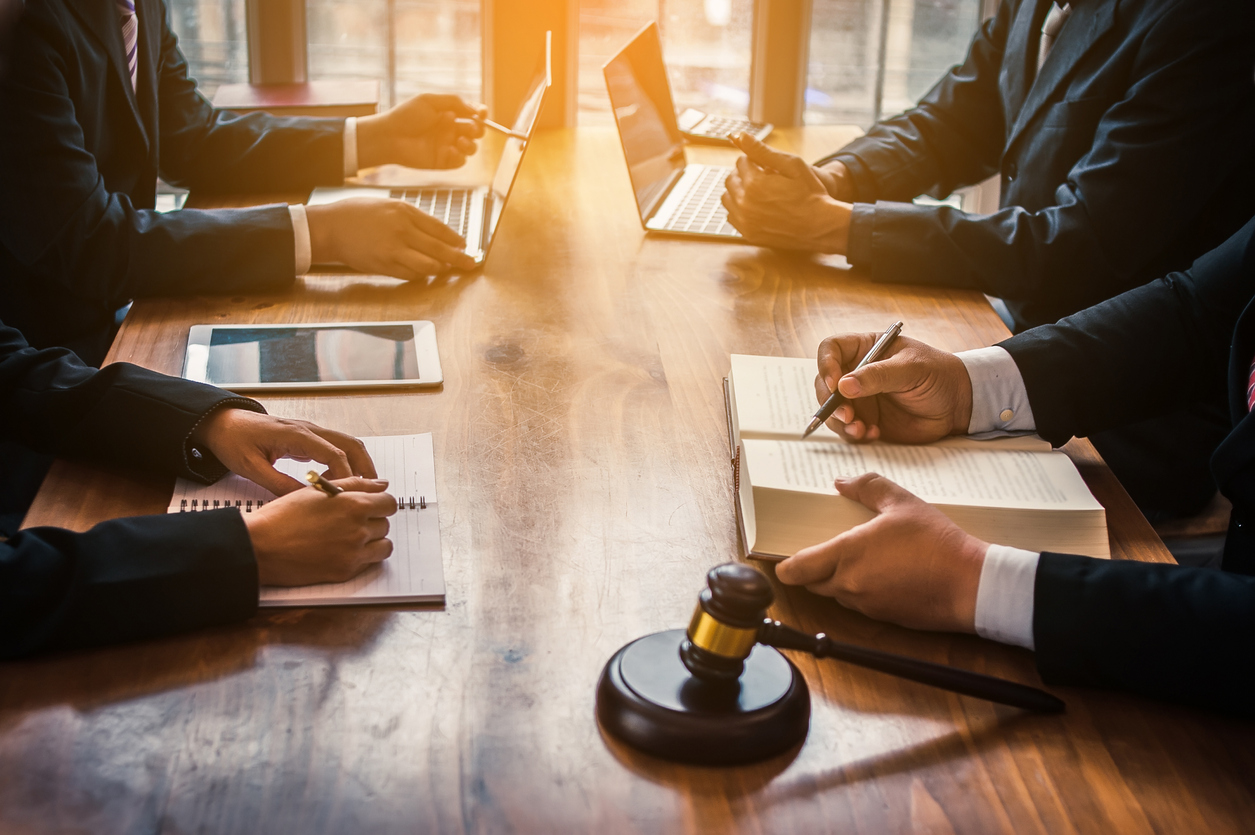 For businesses who want to edge out their competition, having an effective marketing strategy helps. However, not all marketing strategies are created equal; what works for one business might not work for another. The same goes for the law firm industry as the size, customer base, and competition of a firm can all move the results of any given marketing strategy. Many small law firms don't realize how much their size and scale affect their marketing campaigns. Large law firms that have a wide reach can afford to create broad marketing campaigns that apply to clients and potential clients across states, or even the country. For smaller law practices that have limited budgets, sticking close to a centralized marketing plan helps.
How To Create A Small Law Firm Marketing Strategy
There are many different components that can pack into a marketing strategy. But for a smaller law firm, having an efficient and effective list of methods helps to streamline the process and the approach. Here are some go-to elements of a marketing strategy for a small law firm:
Target Local Keywords: Local keywords are the lifeblood of a successful local SEO strategy. Online keywords help search engines, like Google and Bing, find your website more easily. When a web user types a phrase into their search bar, the engine collects web pages that include the same or similar words and phrases and displays them in the results. Local keywords allow a small law firm to show up in the search results when potential clients search for certain services in a geographic area.
Create Location-Specific Content: A small law firm should have a website that's full of informative content about its services, frequently asked questions, and information about the legal industry. According to Custom Content Council, 61% of consumers say they feel better about a company that delivers custom content and are also more likely to hire that company. The content shows readers that a small law firm has a solid grasp of its industry and its clients' needs and helps them become familiar with how a firm handles its cases.
Generate Backlinks: Relying solely on producing online content to boost search engine rankings is hard, especially for a small law firm. Fortunately, ranking high in search results doesn't have to be a solo task. Backlinks are web links that other industry-related websites include in their own website content and pages that link back to an origin site. This acts as an endorsement for the services of a small law firm. Backlinks provide a credibility boost, revealing that a site is likely a reliable place to go for information and services.
Manage Online Reviews: Online reviews are intimidating for any business. While a positive review helps a small law firm's reputation, even a slightly negative review causes some concern. Managing online reviews is a key component of small law firm marketing strategy. Reviews not only show potential clients what other people think about that firm–they also show a law firm handles itself. By responding to negative reviews responsibly, a small law firm shows people that it's a professional organization that is committed to maintaining its relationships.
ABOUT HUNTERSURE

Huntersure LLC is a full-service Managing General Agency that has provided insurance program administration for professional liability products to our partners across the United States since 2007. We specialize in providing insurance solutions for businesses of all sizes. Our program features can cover small firms (grossing $2.5 million annually) to large corporations (grossing $25 million annually or more). We make doing business with us easy with our breadth and depth of knowledge of E&O insurance, our proprietary underwriting system that allows for responsive quoting, binding and policy issuance and tailored products to meet the needs of your insureds. Give us a call at (855) 585-6255 to learn more.
Posted in: Lawyer