Lawyer Legal Liability: Managing "Unworthy" Clients (Part Two)
Posted on: July 2, 2015 by Huntersure LLC.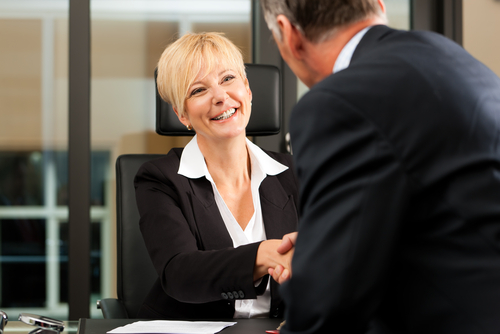 In our previous post, we discussed the relative issues regarding Intake of Unideal Clients and how to effectively manage them. Now that we've covered the expansive topic of admitting a potentially risky client, let's now take a look at the next logical step in servicing this relationship: client maintenance.
It is vital to understand that even though a client could deem themselves worthy at intake, there is always the opportunity for the relationship to change over time- possibly developing into an "unworthy' client. As lawyers work to weed out the precarious clients, there are some pertinent questions that should be asked to evaluate your lawyer-client relationship. Because the engagement process is tedious and cumbersome, law firms don't always require an annual re-evaluation of high risk clients like some of their counterparts. However, insuring your firm with Lawyer Legal Liability during the evaluation process is crucial for your firm's protection. Here are some effective questions to answer during this procedure.
Are the finances managed effectively? Identify if the bills you are submitting to your client are being paid in a timely fashion and without excessive pushback. Also, determine if the client has fallen on a difficult financial time that wasn't anticipated.
Is your client respectful? Has the client become abusive to you or your staff members? Has he or she become excessively demanding? Consider these questions and determine whether or not your client is accessible to you when needed. Lastly, identify whether your client is constantly changing your scope of work that you agreed upon.
Is your client honest and forthcoming? Has the client made any material misrepresentations, misinterpreted advice, or discussed privileges issues with others? Another red flag to watch out for is if the client is uncomfortable with other members of the staff meeting with them or refuses to document conversations in writing.
If any of these questions prove true for your client and you are ultimately unsatisfied accepting the representation, you might consider ending the client relationship. However, ignoring or avoiding a client is the worst tactic and could lead to professional liability suits. Instead, consider discussing the issue with someone at the law firm for support, advice, and another perspective. Should you choose to discontinue servicing the client, a Client Disengagement letter is required. State that the work is completed and you will no longer be representing them in a polite manner.
Huntersure specializes in providing professional liability solutions for law firms of all sizes. In order to better protect your firm from a variety of claims, contact our associates today to see how we can serve your specific insurance needs at (855) 585-6255.
Posted in: blog Lawyer Professional Liability