Can Independent Walk-Ins Solve Allied Healthcare Shortage?
Posted on: May 5, 2015 by Huntersure LLC.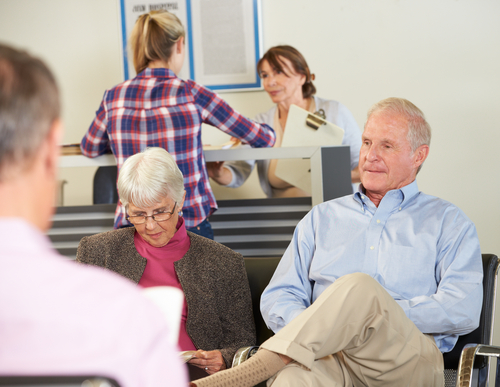 New reports reveal that emergency-room visits continued to climb in the United States, contrary to predictions. As we enter the second year after the Affordable Care Act (ACA) has gone into full effect, a recent survey of 2,098 emergency-room doctors conducted by the American College of Emergency Physicians, which revealed that that vast majority of emergency rooms have seen significant increases in visit since January 2014. Nearly three-fourths of all survey respondents reported that emergency room visits had gone up despite predictions from lawmakers that the ACA would alleviate the strain on these facilities. As one of the major selling points of the ACA bill, supporters predicted a substantial decline in emergency facility traffic as more people gained access to alternative care options.
According to experts, much of the increase can be linked to the struggle millions of Medicaid recipients are having getting appointments or find doctors who will accept their new coverage. These individuals frequently end up in the ER as a result. Other experts suggests that the increased patient volume might also be the result of a longstanding trend of hospital and emergency-department closures across the nation. Regardless of the reason, millions of Americans are still struggling to get access to the healthcare and medical services they need.
One solution however, has been quick to catch on in many states. Over the last few years there has been an explosion of independent walk-in facilities popping up all across the country. Driven by this increased patient demand for affordable alternatives to hospital emergency rooms, private equity firms and venture capitalists have taken notice of the growing demand and have invested more than $3 billion into urgent-care clinics since 2010. According to reports, there were 9,400 of such facilities in the U.S. in 2013, according to the Urgent Care Association of America. These facilities provide care for illness and injuries that are not life threatening, which greatly reduces the strain on hospital emergency rooms as well as the financial burdens patients face. These independent walk-in and urgent care facilities could be the key to future growth in the healthcare industry and greater access to affordable care.
The allied healthcare industry is a dynamic and constantly changing atmosphere subject to a host of complications. When it comes to protecting your clients from the financial burdens that accompany a medical care error or mishap, it is vital the right professional liability coverage is secured. At Huntersure LLC we are a full-service Managing General Agency that specializes in insurance program administration for professional liability products. We take great pride in securing flexible and complete Allied Healthcare Insurance solutions to those high risk industries such as medical care, legal counsel, or financial advising, that are especially prone to professional liability claims. For more information about our products and how we can help you secure the protection your clients need, contact us today.
Posted in: Allied Healthcare blog