How to Onboard a New Lawyer
Posted on: September 30, 2021 by Huntersure LLC.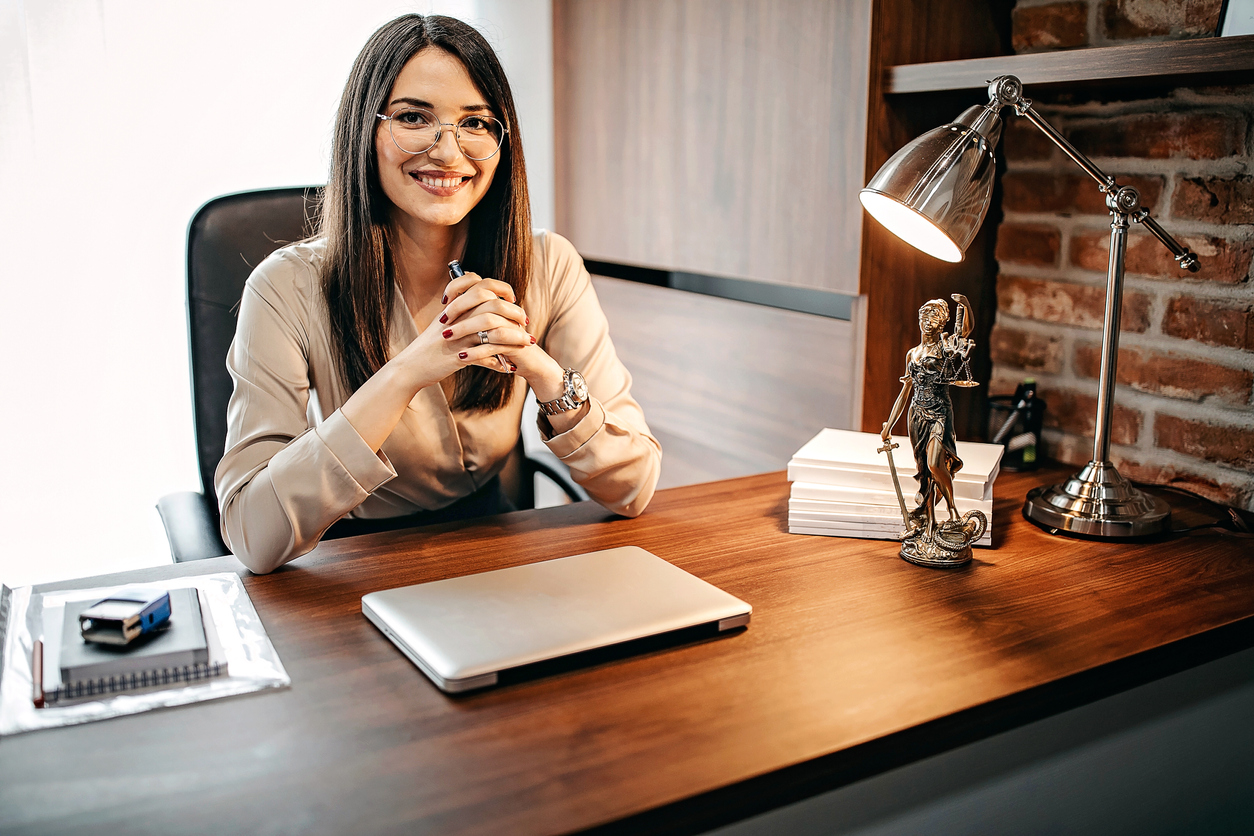 Company culture is important to any organization, but it's particularly critical to law firms. Leadership must ensure that all of the firm's associates are on the same page in terms of priorities, responsibilities, and ethics. This makes the lawyer onboarding process an important exercise in establishing expectations and ensuring new hires understand their role — but the fact remains that lawyer onboarding isn't easy. Luckily, the following four tips can help firms who are interested in optimizing lawyer onboarding and making the transition simple for newly hired attorneys.
Extend a Warm Welcome
In any industry, one of the key steps to successful onboarding is first extending a warm welcome to the new employee. Law firms should reinforce new hires' qualifications and make them feel like they are part of the team, right off the bat. This doesn't just create a good first impression — it fosters new hires' sense of investment, which makes them more likely to engage with the onboarding process as a whole. It also boosts staff retainment and helps to create relationships that will help new staff grow into their roles.
Develop a Training Plan
Warm welcomes are a great starting point, but effective onboarding requires much more than friendliness. Law firms need to develop a strong game plan for each new hire that outlines the trajectory of their unique onboarding process and sets concrete goals that can be measured. These goals should be tailored to each new hire — the onboarding process is not one size fits all! Develop a training plan that hones in on new hires' strengths and creates opportunities to integrate them into the team.
Make Introductions Important
Onboarding should also be an opportunity to let new hires get acquainted with the rest of the team. Law firm leadership should introduce them to colleagues they anticipate may act as mentors and encourage those mentors to establish a relationship. In addition to introducing new hires to colleagues, firms should also introduce them to clients during the onboarding process. This demonstrates to new hires that they are an esteemed team member, and it helps them become familiar with the clients that they will eventually be working with.
Check In and Seek Feedback
Finally, it's important to check in with new hires throughout the onboarding process and ensure that they are absorbing all of the information presented to them. Onboarding should be approached as a two-way street — while they are being trained and acclimated to the culture of the firm, the firm should also seek feedback from them. Checking in regularly can help prevent some of the liabilities covered by technical consultant insurance. Law firms that aren't already covered by such a policy can benefit from investing in coverage.
About Huntersure
Huntersure LLC is a full-service Managing General Agency that has provided insurance program administration for professional liability products to our partners across the United States since 2007. We specialize in providing insurance solutions for businesses of all sizes. Our program features can cover small firms (grossing $2.5 million annually) to large corporations (grossing $25 million annually or more). We make doing business with us easy with our breadth and depth of knowledge of E&O insurance, our proprietary underwriting system that allows for responsive quoting, binding and policy issuance and tailored products to meet the needs of your insureds. Give us a call at (855) 585-6255 to learn more.
Posted in: Lawyer's professional liability insurance