How COVID Has Changed the Legal Landscape
Posted on: November 17, 2020 by Huntersure LLC.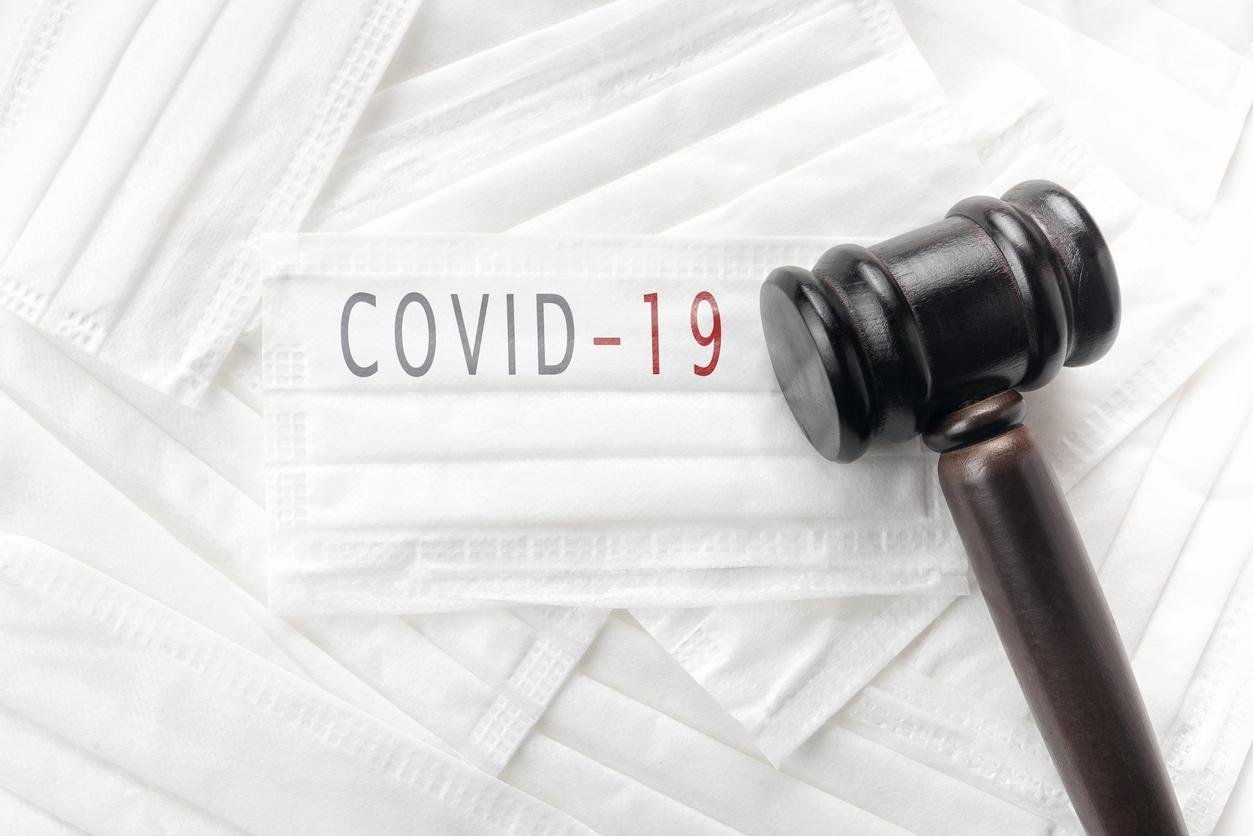 The impacts of the COVID-19 pandemic has already affected the legal landscape. From operating law offices out of homes to taking on more significant caseloads related to workers' compensation disputes amongst those who are suing their jobs for exposing them to the virus, the legal field has a lot of new territories to cover
The critical question to ask is, are these impacts on the legal field here to stay? That largely depends on how prepared individual law firms are for sustaining operational stability when businesses are upended. If ever there was a moment to utilize agility and flexibility in the legal environment, it would be now.
Here are some of that COVID-19 has changed the legal landscape.
A (Mostly) Digital-Only Future
Paper documentation was already on its way out in the legal field, but COVID-19 has acted as a big push, almost wholly taking away the need for paper documentation and shifting it to digital. This means that paper invoices from law firms are defunct as e-billing will play more of a role in the industry.
Similarly, paper contract execution is all but gone. Digitizing the process of contract requests, approvals, and commissions, along with depending more heavily on file sharing, has pressed the industry into a fully digital landscape. Law firms are also boosting their dependency on cloud-based practice management systems, such as Dropbox, to help store and share files.
The Role of Lawyer Professional Liability
The changes the industry is seeing provides a wide range of risks for law firms to acknowledge and avoid. Historically, lawyer professional liability insurance carriers and lawyers experienced in defending law firms report that major economic recessions, like the one the U.S. has been experiencing throughout the year in response to the outbreak, have often been followed by a jump in malpractice claims.
Given the added interference of the court systems' closures, attorneys operating from home, and significant discrepancies between the current economic situation and past economic events, it is realistic to expect a greater chance of malpractice claims following the COVID-19 pandemic. That's why having lawyer professional liability is vital for all professionals in the field, protecting them against claims brought by clients who might try to take advantage of the current economic situation.
Working Remotely
Since March, in most parts of the country, social distancing has been in place and continues today. However, with a long, cold winter ahead, many industries are looking to keep their employees safe at home while getting work done. The same goes for legal professionals who meet with their firms and their clients over platforms like Zoom and Skype.
Modifying the conditions for carrying out legal activities due to the virus requires developing new skills and digital technologies to increase productivity and transparency. Lawyers should continue to work with their clients through a screen and prepare to participate in judicial hearings via teleconferencing or video conferencing for months to come.
Client Communications
While communications will be mostly digital in the future, it doesn't take away the importance of clear and transparent relationships with clients. It's now even more important for lawyers to be accessible and open about their role.
Through email, telephone, video conferencing, or even text, clients and legal professionals can stay connected throughout these distanced times. Lawyers may want to schedule weekly or bi-weekly client calls, and law firms may want to encourage daily video chats to make sure everyone is on top of their work. If an in-person meeting is unavoidable, law firms should ensure that they follow CDC guidelines to keep all parties safe, including practicing social distancing, wearing masks, providing hand sanitizer, and wiping everything down when finished.
In the end, the outbreak of the virus continues to challenge and change the way we do business and the way we live. Lawyers must anticipate, manage, and adapt to a new way of life through various means. Utilizing technology and focusing more on constant digital contact can help limit mistakes and keep everyone up to speed on cases' progress.
About Huntersure

Huntersure LLC is a full-service Managing General Agency that has provided insurance program administration for professional liability products to our partners across the United States since 2007. We specialize in providing insurance solutions for businesses of all sizes. Our program features can cover small firms (grossing $2.5 million annually) to large corporations (grossing $25 million annually or more). We make doing business with us easy with our breadth and depth of knowledge of E&O insurance, our proprietary underwriting system that allows for responsive quoting, binding and policy issuance and tailored products to meet the needs of your insureds. Give us a call at (855) 585-6255 to learn more.
Posted in: Lawyer's professional liability insurance