Code of Ethics for Lawyers
Posted on: May 21, 2020 by Huntersure LLC.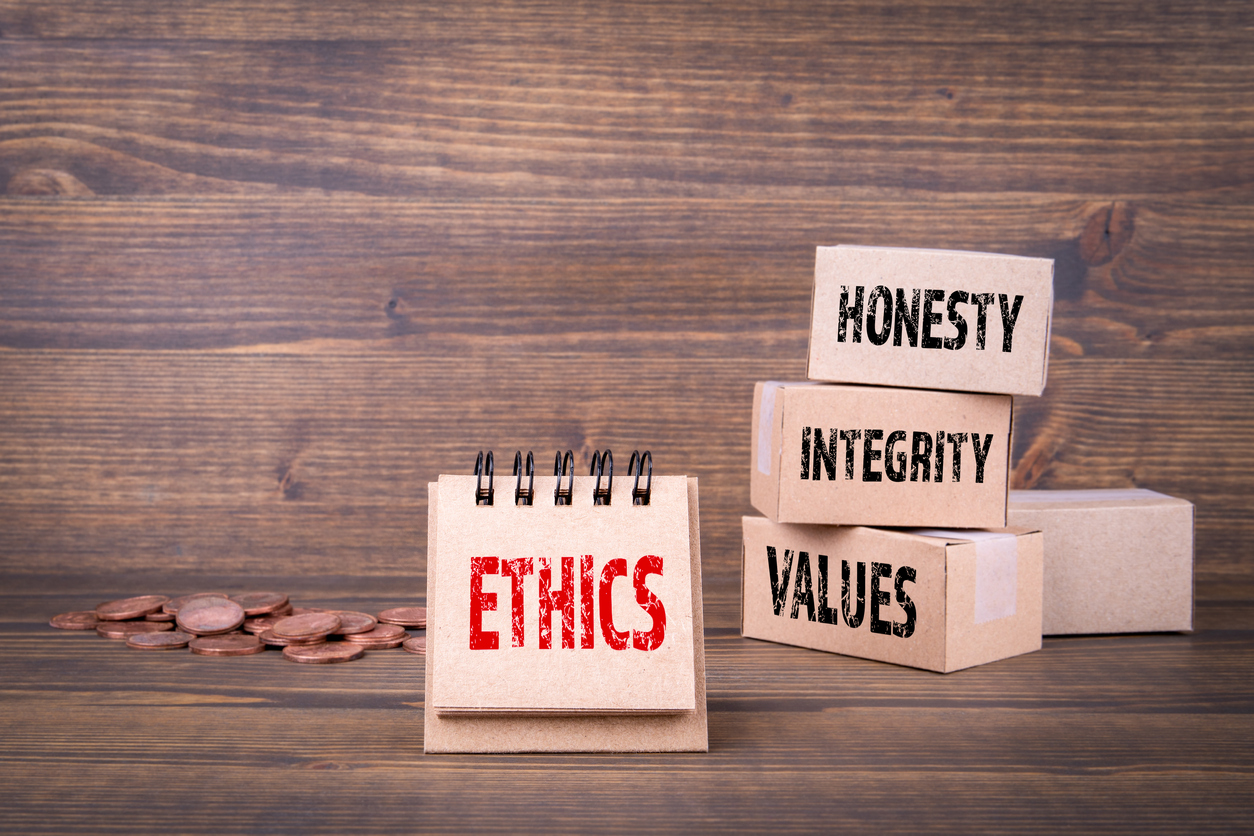 Professional ethics encompasses a code governing the conduct of professionals engaged in the practice of law and those engaged in the legal sector in other ways. All of the professionals who work in the legal field to a certain degree have an essential duty to the court and towards justice. This code of ethics takes precedence over all other duties, especially when there may be a conflict of duties and the potential for lawyers to take advantage of their clients' resources.
It's important that professionals in the legal field conduct themselves with integrity and provide the best assistance possible to the court while promoting confidence in the legal system. In carrying out their duties, professionals in the legal field are required and expected to deal with other members of the same profession with courtesy and integrity.
Here's a better look at Lawyer Ethics and why it's important for legal professionals to follow them.
Importance of Legal Ethics
Ethics in any profession are important, and it is perhaps more important in the legal sector where lawyers are viewed with a level of suspicion. Thus, having an enforced code of ethics is crucial in ensuring the credibility of the practitioners and legal system altogether.
Often, lawyers and other legal professionals are faced with conflicting interests from the clients they are working for and their personal interests. Legal ethics are important in helping the attorney to work through the balance of these interests and work to promote good faith.
Professional Responsibility
Every state is responsible for drafting their own set of codes of ethics governing attorney professional responsibility. While this code is not binding, it does lay out guidelines for state bar associations or even attorneys who find unclear codes in their jurisdiction to make sense of their ethical choices.
The concepts that are typically relevant to clients are:
Confidentiality: A lawyer should preserve the confidences of a client. This means that the attorney can never use a client's confidence to their personal advantage or personal gain of any kind. Usually, an attorney or legal professional can only divulge a client's confidence with their consent and only after the lawyer gives full disclosure as to the consequences of that disclosure.
Competence: An attorney must represent a client with the utmost competence. If a lawyer is not considered to be competent to handle a legal matter, that lawyer is generally required to become competent by adequate research. Also, a lawyer should not handle a legal case without the right amount of preparation.
Professional Judgement: A lawyer should exercise independent professional judgement on behalf of a client. They cannot accept employment from a client when a conflict of interest is present. Also, a lawyer is to refrain from acquiring a financial interest in the legal cases.
About Huntersure
Huntersure LLC is a full-service Managing General Agency that has provided insurance program administration for professional liability products to our partners across the United States since 2007. We specialize in providing insurance solutions for businesses of all sizes. Our program features can cover small firms (grossing $2.5 million annually) to large corporations (grossing $25 million annually or more). We make doing business with us easy with our breadth and depth of knowledge of E&O insurance, our proprietary underwriting system that allows for responsive quoting, binding and policy issuance and tailored products to meet the needs of your insureds. Give us a call at (855) 585-6255 to learn more.
Posted in: Lawyer's professional liability insurance