Building the Perfect Office For Your Law Practice
Posted on: June 2, 2022 by Huntersure LLC.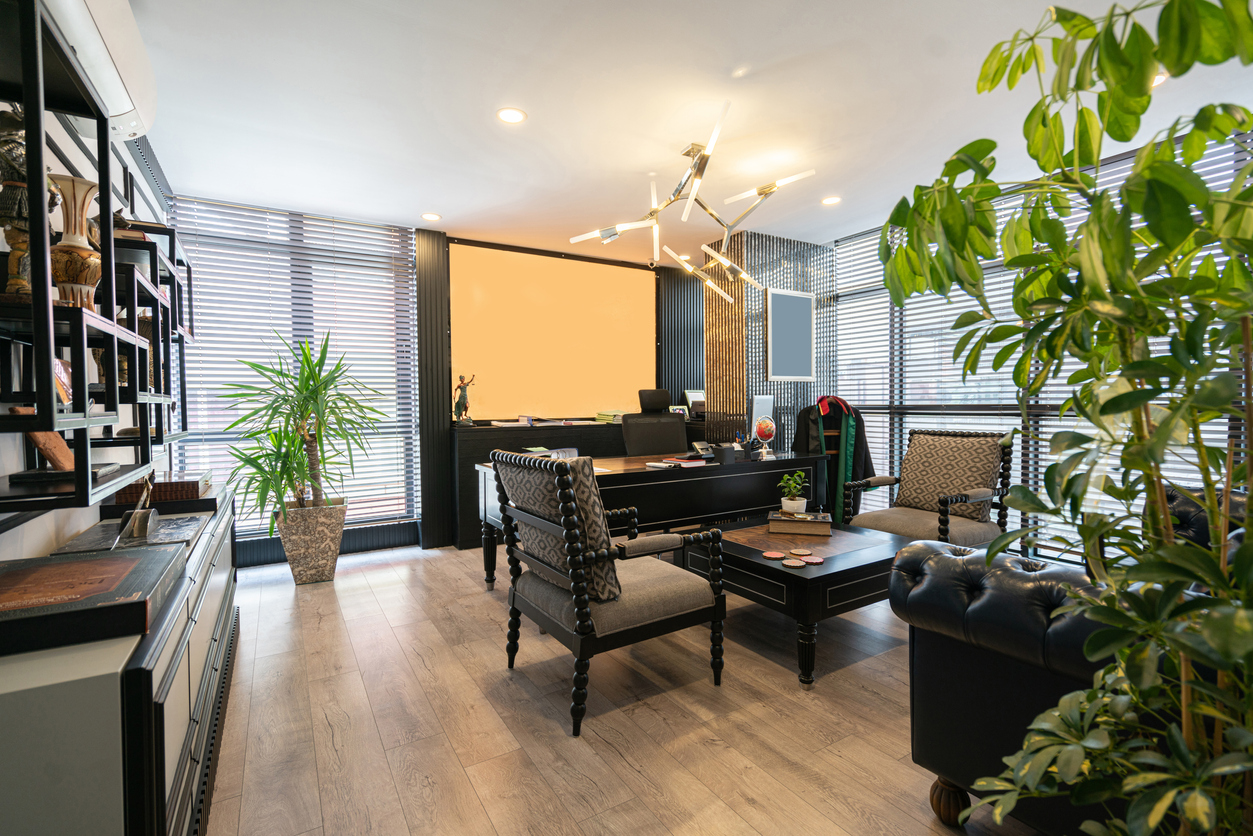 Building a friendly and presentable office is an excellent way to showcase your law practice to your clients. It includes your attire, demeanor, and perhaps most importantly, your office. The latter of these can be particularly tricky to get right, though — especially if you're not talented in the interior design department. Still, creating the best office space for your practice is essential.
Your Law Practice Design
Your office is where you'll do business and meet clients, so you want to be sure it's a welcoming environment. If you're wondering how to build the perfect office space for a law practice, consider the following four tips that can provide helpful guidance.
Select Suitable Decor
The most important part of your office, by far, is the décor that you choose. Many lawyers choose décor that's too dark, thinking it will create a professional appearance. On the contrary, this can make an office look cramped and unappealing. You want to create a look equally inviting and professional. Natural materials, minimal clutter, and modern fixtures can help achieve this. Think about what décor would make you feel the most comfortable and go from there.
Invest in Good Lighting
Another key to achieving a professional appearance is investing in good lighting. A dimly lit office is uninviting, but one that's bright — but not too bright — creates a welcoming aura. The best lighting is always natural lighting, so you should find an opportunity to open windows and let the sunlight in. If your office space can't accommodate natural light, fluorescent lighting is the next best thing due to its resemblance to sunlight. No matter what kind of lighting you opt for, you should invest in dimmer capability so that it's always adjustable based on your clients' preferences.
Create an Open Layout
Creating an open floorplan is one of the best ways to upgrade your office. If the walls box in your office space or the design doesn't lend itself to openness, don't worry — there are a few strategies you can use to create a more inviting space. If you're able to knock down walls, this is the most obvious solution, but if not, you can take a minimalist approach instead and use your existing space strategically. Don't overcrowd it with too much furniture, and make sure that traffic can flow freely through the space.
Add a Personal Touch
Finally, you should make your office space welcoming by adding a personal touch. It may come in the form of some family photos or a few favorite knickknacks adorning your office. Seeing parts of your personality can make clients feel more connected to you. It also makes your office space seem more welcoming — and when you're discussing subjects like lawyers professional liability, you want to make sure that your room is as welcoming as it can be.
About Huntersure
Huntersure LLC is a full-service Managing General Agency that has provided insurance program administration for professional liability products to our partners across the United States since 2007. We specialize in providing insurance solutions for businesses of all sizes. Our program features can cover small firms (grossing $2.5 million annually) to large corporations (grossing $25 million annually or more). We make doing business with us easy with our breadth and depth of knowledge of E&O insurance, our proprietary underwriting system that allows for responsive quoting, binding and policy issuance and tailored products to meet the needs of your insureds. Give us a call at (855) 585-6255 to learn more.
Posted in: Lawyer Lawyer's professional liability insurance