Attorney Engagement Letters Can Reduce the Risk of Malpractice Claims
Posted on: October 4, 2018 by Huntersure LLC.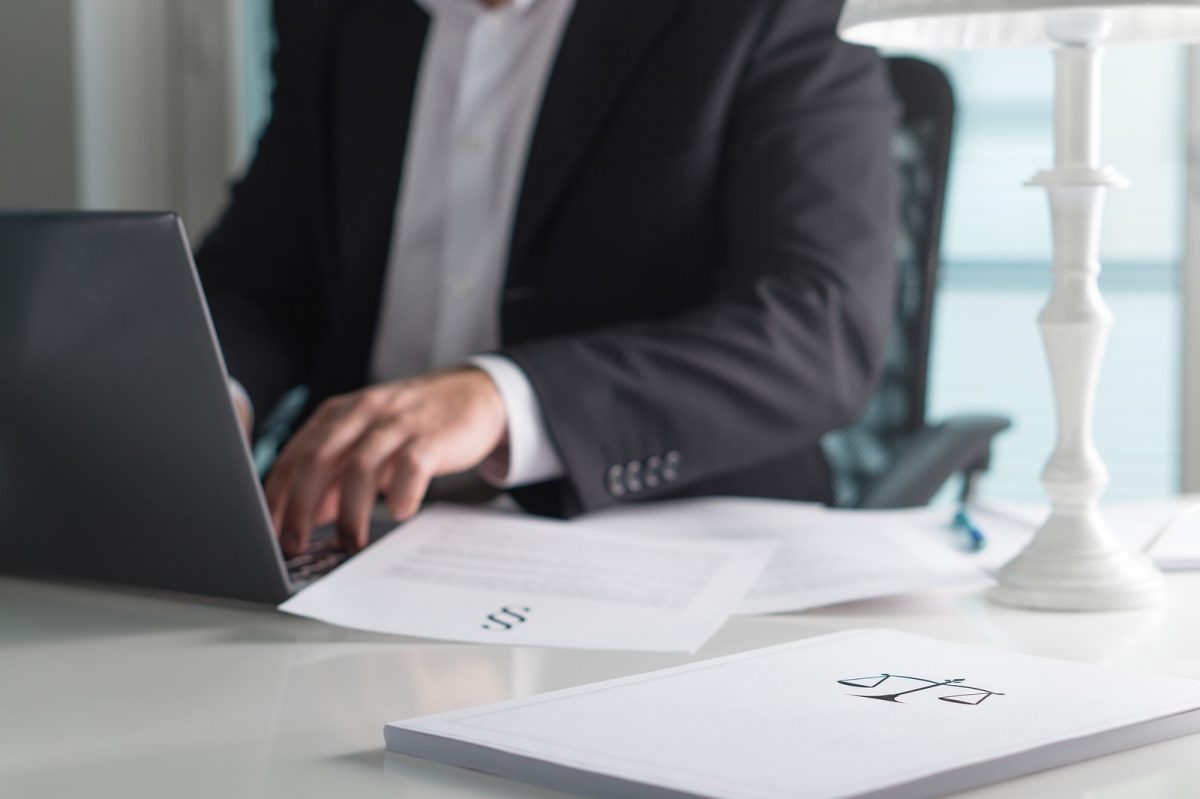 Engagement letters are a crucial piece of protection for any law professional looking to avoid malpractice claims. These letters help confirm the representation's plans for the services they are set to provide to a client. From billing rates to contingency agreements, expense costs to overall responsibilities, these letters are helpful in making every intention of a lawyer clear from the start.
A written engagement letter should be provided before a case begins, squaring away any possible caveats or confusion from the beginning. Some firms may not allow new matters to be opened or billed until an engagement letter is approved as they'll want to avoid any possibility of a malpractice claim, which may happen, and in which having Attorney Liability Insurance in place helps. Here are some things to include in an engagement letter and information on why they're beneficial.
Defining Who the Client Is
Once an attorney takes a client on, they owe them duties, thus beginning the attorney-client relationship. An engagement letter, in this case, will define who the client is and will help the attorney(s) outline the limits of the class of persons they owe duties to. What this does is essentially limit the amount of people who can bring a malpractice claim against an attorney.
From here, the courts will review the existence and scope of an attorney-client relationship and go over the facts. If an attorney isn't clear on who they're representing, they may find themselves defending a claim from someone they didn't set out to represent.
Scope and Time Frame of Representation
An engagement letter can also be used to confirm the type of services to be provided as well as the length of time expected for representation. Attorneys need to make sure they clearly define exactly what they've been hired to do and not be retained for any additional services not agreed upon. Putting this down on paper from the start can be used as evidence that the attorney cannot be held liable for a claim made against something they weren't hired to do.
As far as length of time goes, having an open-ended time frame can only spell trouble for an attorney. There needs to be a definite time frame set up to instill an expectation of services. Without a limit of duration, an attorney could be held responsible for renewing security filings long after a real estate closing or for an advising job.
Fees, Fees and More Fees
Probably the most crucial element of an engagement letter is the part that points out the specifics of fees. Most attorneys include fee information in a letter, making sure to cover themselves in the even a claim is made that they inaccurately or knowingly put the wrong fee information in for their benefit.
Attorneys need to communicate the basis or rate of a fees and expenses that the client must pay. If this isn't written down, then the client has grounds to claim malpractice.
While an engagement letter with a specific outline can help an attorney's cause from the beginning, no one is completely immune to possible claims that may arise. However, having agreements written down, saved and printed out can only help to safeguard an attorney in the event of a claim.
About Huntersure
Huntersure LLC is a full-service Managing General Agency that has provided insurance program administration for professional liability products to our partners across the United States since 2007. We specialize in providing insurance solutions for businesses of all sizes. Our program features can cover small firms (grossing $2.5 million annually) to large corporations (grossing $25 million annually or more). We make doing business with us easy with our breadth and depth of knowledge of E&O insurance, our proprietary underwriting system that allows for responsive quoting, binding and policy issuance and tailored products to meet the needs of your insureds. Give us a call at (646) 751-3030 to learn more.
Posted in: blog Lawyer Lawyer's professional liability insurance