What Does it Cost to Insure a Consultant Business?
Posted on: June 29, 2021 by Huntersure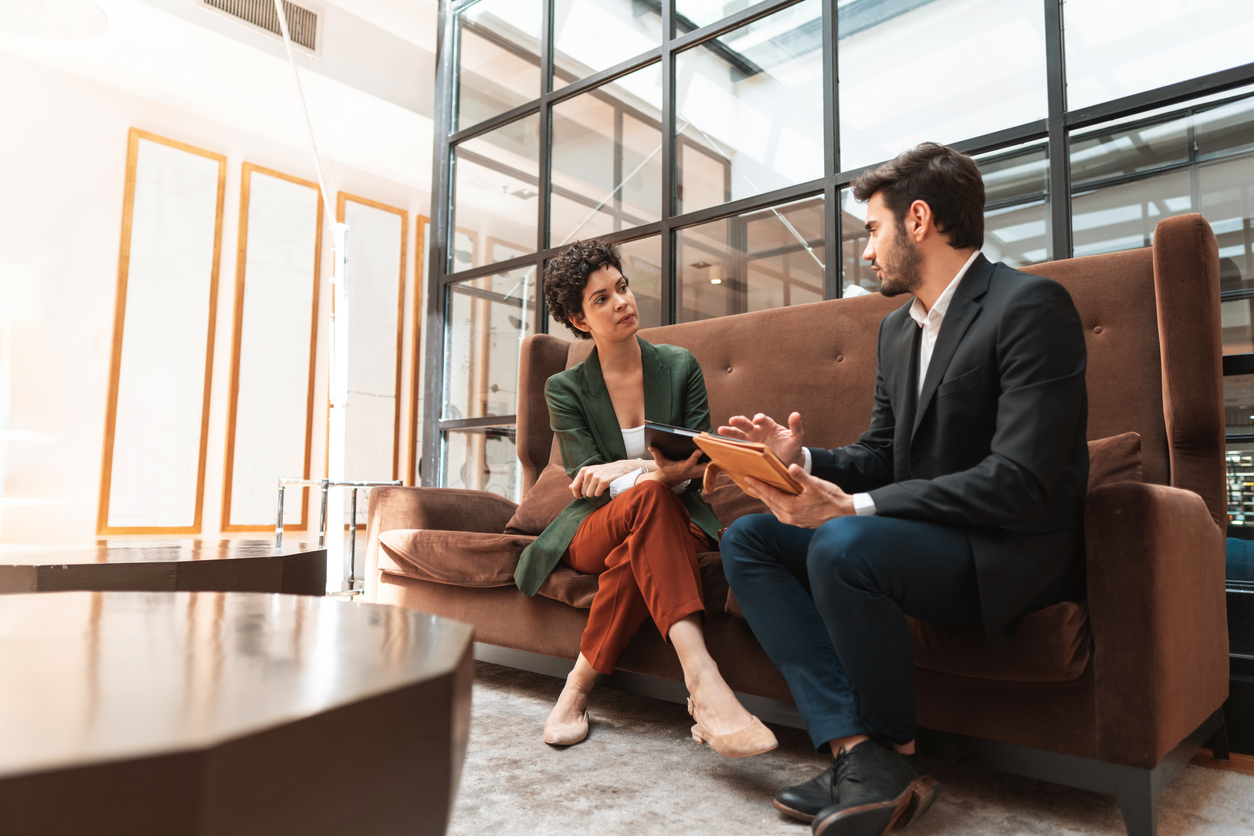 As a professional insurance agent, you're likely to field requests from consultants at some point. Many independent consultants, as well as larger consulting firms, may be interested in purchasing insurance coverage but may also have questions about what types of coverage they actually need and about how much it would cost them. If you frequently receive questions such as "what kind of insurance do I need for a consulting business?", it's important to be aware of the purpose and cost of common insurance types, such as Consultant professional liability coverage, errors and omission coverage and more. Here's what it usually costs to insure a consultant business, and why potential clients may want to secure coverage right away.
Final Policy Costs May Depend on Business Size and Structure
Although it's possible to generalize about consulting business insurance costs based on the available statistics, remember to remind your clients that final policy costs vary based on a number of factors. One of the most important factors in determining final cost is your clients' business sizes and structures. For example, a small consulting firm is likely to need less coverage than a large one and, as a consequence, will likely pay less per month. Similarly, an independent contractor will likely see smaller insurance bills than a large consulting corporation would.
A General Policy Could Cover Several Types of Defense Costs
As a baseline, your client with a consultant business will likely want to get a general policy that covers the expenses associated with several common types of claims. For a solid general policy, clients can typically expect to pay somewhere in the ballpark of $30 to $50 a month. General policies often cover:
Libel or slander
Negligence
Bodily harm
Property damage
Add-On Extras Could Be Worth the Additional Cost
Although add-on options beyond general consultant insurance policies could come at an additional cost to your client, that extra fee could prove to be well worth the money. The cost of add-ons can vary by insurance firm, and clients may be able to choose whether they want individual coverage types added to their package or whether they want to bundle different pieces of coverage. In terms of price, most small consulting firms pay somewhere between $50 and $100 a month for each of the following add-ons.
Errors and omissions
Cyber liability
Data security coverage
Workers' compensation
Fidelity bonds
From Consultant professional liability coverage to cyber liability protections and more, there are several costs involved in thoroughly insuring a consultant business. If you have prospective consultant clients who are interested in purchasing coverage but aren't sure what options are available to them and about how much it would cost per month, you can direct them to this guide and help them understand why consultant coverage is important and which protections could be well worth the cost.
About Huntersure
Huntersure LLC is a full-service Managing General Agency that has provided insurance program administration for professional liability products to our partners across the United States since 2007. We specialize in providing insurance solutions for businesses of all sizes. Our program features can cover small firms (grossing $2.5 million annually) to large corporations (grossing $25 million annually or more). We make doing business with us easy with our breadth and depth of knowledge of E&O insurance, our proprietary underwriting system that allows for responsive quoting, binding and policy issuance and tailored products to meet the needs of your insureds. Give us a call at (855) 585-6255 to learn more.
Posted in: Consultants