Value-Based Reimbursement: Future of Home Healthcare?
Posted on: August 19, 2015 by Huntersure LLC.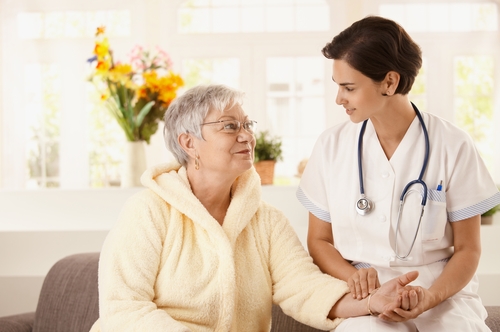 The Centers for Medicare and Medicaid Services (CMS) has piloted a value-based reimbursement (VBR) program for the home healthcare industry. The innovative new development aims to steer away from the conventional fee-for-service business model and move toward a more performance based compensation scale. Over time, the goal is to force dated techniques to be modernized to improve patient experience and care quality. However, while home healthcare providers begin to implement this type of system, Allied Health Liability risks can be exposed.
The VBR systems will determine the amount of payment of claims depending on quality performance. Adjustments start at 5 percent and increase to 8 percent over time. In turn, unsatisfactory home health agencies will be weeded out based on patient satisfaction, according to the proposed rule. Another limitation set forth by CMS is that home healthcare providers can partake in Medicare accountable care organizations so long as the primary owner is the physician group or hospital.
According to HealthAffairs.org, home healthcare providers that are Medicare certified are already required to have an outside firm evaluate patient care through the Home Health Care Consumer Assessment. CMS has created 25 quality control measures to be assessed which include evaluation of adverse drug events, vaccinations, patient contacts, etc. The pilot is scheduled to be in effect until September 4, 2015.
The Affordable Care Act has paved the way for VBR reform in home healthcare as it guided CMS to develop the pilot program. HealthAffairs.org reported success so far with CMS's Independence at Home Project: Participants saved over $25 million- an average of $3,070 per beneficiary and said that all 17 practices improved quality over the last 6 evaluations.
This innovation and drive from the Affordable Care Act is pushing for a more dynamic healthcare practice including expansion of home healthcare, house calls, in home diagnostic testing and prescription management.
At Huntersure, we strive to offer a variety of solutions for allied healthcare providers to protect against injuries, accidents, and property damage. For more information on how we can protect your business, contact our specialists today at (855) 585-6255.
Posted in: blog