Today's Trends in Professional Liability Claims Against Lawyers
Posted on: July 12, 2018 by Huntersure LLC.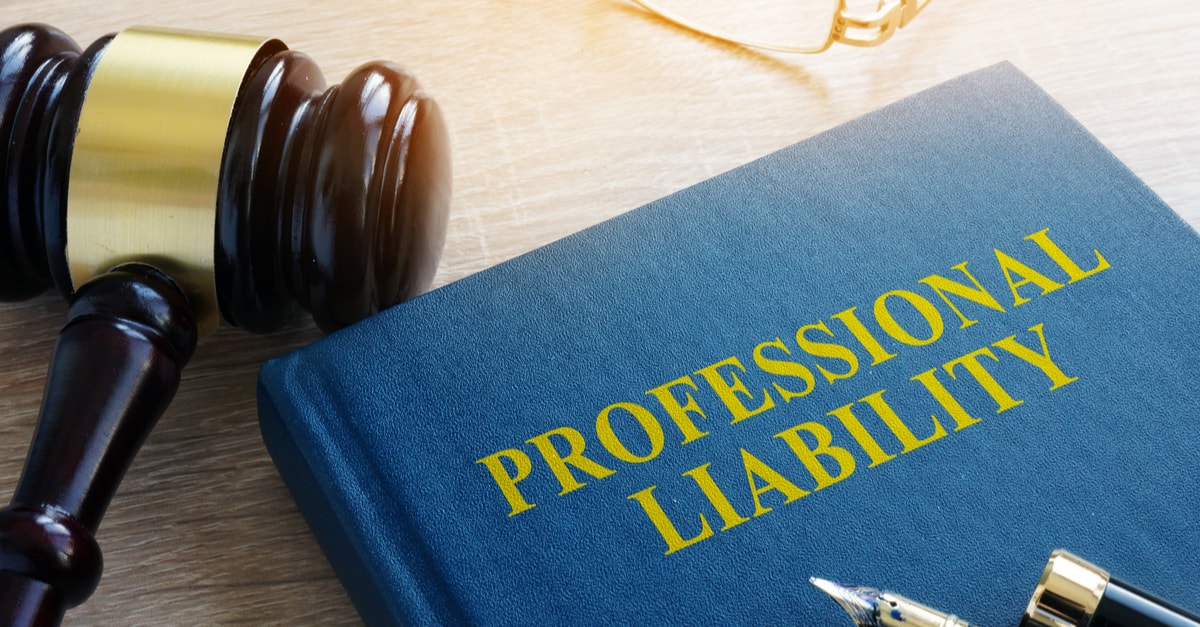 In today's world of instant connectivity and availability to information, the trend of streamlined technology has helped essentially all industries. In the legal field, technology has impacted communication with clients with an easier and more agile experience overall. However, this faster and higher level of communication can come with a bit of blowback as technology has the opportunity to introduce security issues that weren't a concern in years past.
In this vein, legal professionals face the possibility of being sued or held liable for communication mix-ups with clients at an even higher rate. According to the ABA, lawyers are seeing more claims arise and more suits being handled quickly as certain legal matters are more cut and dry. It's important for lawyers to understand how vital a Lawyer's Professional Liability plan is to their integrity as a working attorney, and how important it is to stay knowledgeable of today's trends in professional liability claims to reduce lawyer liability.
Here are some of today's most threatening trends for legal professionals:
Cyber Threats
Now more than ever the entire world is seeing the impact that cyber security issues have on individuals and companies alike. Lawyers and law firms are no exception. Lawyers need to be kept abreast of how important cyber issues are when it comes to protecting client data. Private information has the ability to be put into the wrong hands if not protected well enough, leaving lawyers responsible for cyber security issues.
Economy
Valuation-related claims are more common in times of economic downturn. In this case, lawyers are at risk of being on the receiving end of a lawsuit when clients who held valuable assets that saw a significant slashing during an unstable or slipping economy.
Economic unease can happen at any time, and since it's been 10 years since the previous recession economic experts are keeping an eye out for the next round of hardship. Lawyers should keep their eyes on the economy to best prepare for possible claims.
Email & Social Media
In today's world of client relationships, email and social media are becoming increasingly more preferable than calling on the phone or meeting in person. Lawyers are finding ways to attract new clients and promote their services via social media platforms. But with this new technology and marketing approach there are plenty of ways lawyers can find themselves having issues with communication.
Lawyers should absolutely take advantage of social media platforms as a way of communicating with clients, but should always discuss methods of said communication with clients ahead of time. This will alleviate any issues that may come from misunderstanding or confusion via messaging.
About Huntersure
Huntersure LLC is a full-service Managing General Agency that has provided insurance program administration for professional liability products to our partners across the United States since 2007. We specialize in providing insurance solutions for businesses of all sizes. Our program features can cover small firms (grossing $2.5 million annually) to large corporations (grossing $25 million annually or more). We make doing business with us easy with our breadth and depth of knowledge of E&O insurance, our proprietary underwriting system that allows for responsive quoting, binding and policy issuance and tailored products to meet the needs of your insureds. Give us a call at (646) 751-3030 to learn more.
Posted in: blog Lawyer Lawyer's professional liability insurance