How Your Client Can Grow Their Construction Business in 2023
Posted on: January 19, 2023 by Huntersure LLC.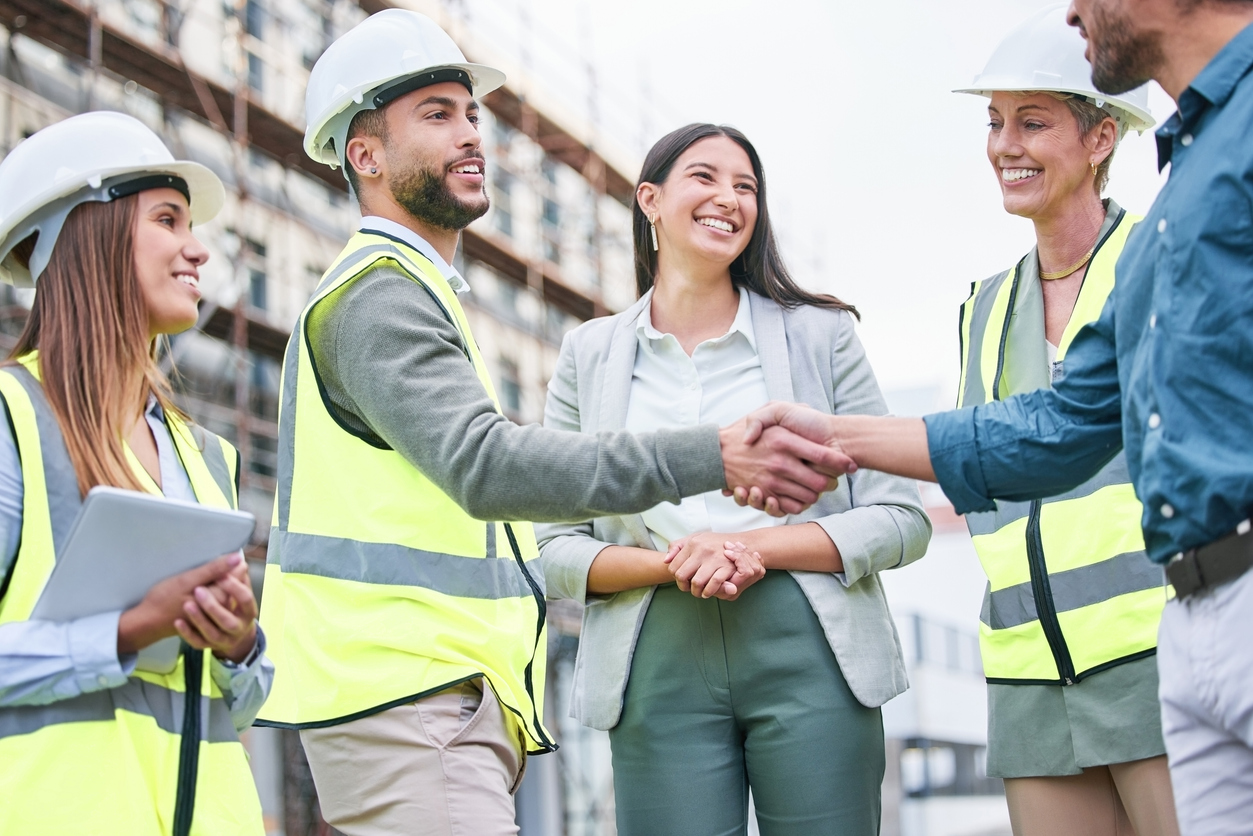 Your client runs a construction business and is always trying to find ways to make a higher profit and continue to grow. The construction industry is incredibly reliable in terms of revenue consistency and job growth. Indeed, according to statistics, experts project that the construction industry will see an average annual growth rate of over 3% from 2023 to 2026. Despite these promising figures, some construction businesses may not achieve the rapid growth they seek. There can be many reasons for this stagnation, but if you insure construction companies, you can advise them.
Growing the Construction Business
Pass along the following four tips to help your construction management clients reach their potential.
Implement an Effective Construction Management Strategy
Management is an essential component of any construction company's growth. A company with solid leadership and effective management will naturally achieve more gains than a company that lacks these qualities. Developing an effective construction management strategy can be difficult, though. Advise your clients to focus on three main objectives — emphasizing safety, leading by example, and investing in quality. A management strategy that incorporates these principles will likely see success. These principles should also be evident in everyday operations as management takes the lead.
Launch a Marketing Campaign
A construction business's growth also depends on practical factors such as how many people know about the company. Many construction companies can benefit from a targeted marketing campaign that increases awareness and encourages word-of-mouth promotion. Your clients can launch campaigns like this by placing ads on social media and advertising their services in other places. Marketing should focus on appealing offerings such as quality, affordability, and reliability. Promoting these traits will attract new clients and help construction businesses achieve unprecedented growth.
Assemble a Team of Top Talent
Even if a construction business has incredible management and an effective marketing campaign, its growth will likely flounder if its staff is subpar. Indeed, assembling a team of talented contractors is essential if your clients want to satisfy customers and expand operations. Construction companies should recruit candidates who are dependable, skilled, and willing to work hard. A crew that possesses these traits will make jobs go smoothly, boosting your clients' reputation and encouraging growth.
Invest in Construction Management Insurance
While you're giving your clients advice for achieving growth, you should also remind them about the importance of insurance that covers professional liability for construction management firms. Too many construction companies fail to invest in this insurance and, as a result, face enormous expenses when risks become real. Nothing will thwart growth faster than a lawsuit, a contract dispute, or an allegation of professional negligence. You can spare your clients from these outcomes by connecting them with the right policy and giving them the guidance they need to grow their company.
About Huntersure
Huntersure LLC is a full-service Managing General Agency that has provided insurance program administration for professional liability products to our partners across the United States since 2007. We specialize in providing insurance solutions for businesses of all sizes. Our program features can cover small firms (grossing $2.5 million annually) to large corporations (grossing $25 million annually or more). We make doing business with us easy with our breadth and depth of knowledge of E&O insurance, our proprietary underwriting system that allows for responsive quoting, binding and policy issuance and tailored products to meet the needs of your insureds. Give us a call at (855) 585-6255 to learn more.
Posted in: Uncategorized