How COVID Will Reshape Modern Architecture
Posted on: January 7, 2021 by Huntersure LLC.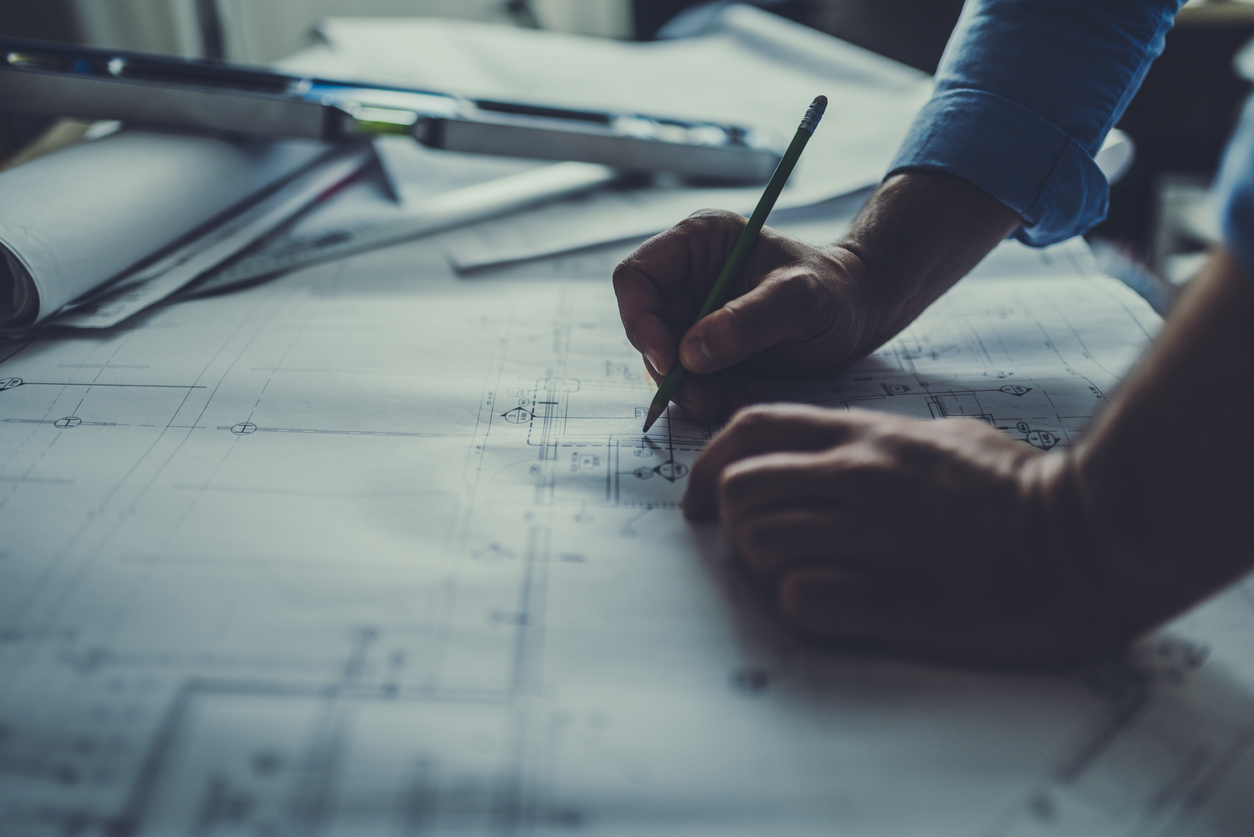 While the ongoing COVID-19 pandemic has caused a disturbance in many different industries and ways of life, the first thing that comes to mind might not be how it's affected buildings. But in fact, modern architecture firms are leaning into the new normal through updated designs and innovations. The new restrictions placed on society have inspired firms to rethink much of what we have taken for granted in building environments.
The following modern architecture trends may have long-lasting impacts on the way architects design buildings and common areas.
Scaling Down Offices
People are working from home more than ever before. Companies like Microsoft, Twitter, and Google are offering some employees the choice to work remotely permanently. And while most companies will bring back their employees to the corporate office, newer offices will be built differently, doing away with spacious settings and excess space.
Architects will impose long-term adjustments to how they design and construct a new building for a client. From building smaller offices to cutting away things like recreational rooms, kitchens, and areas where people usually congregate, expect new buildings to be smaller and more streamlined for a post-COVID world.
New Kinds of Public Spaces
The way architects design public spaces could end up changing for good, along with how they're prioritized in more urban city environments. As COVID-19 has inspired people to walk or bike more, public spaces have presented some much-needed leisure for people outside of the home. Expect more resources to help people congregate with social distance in places like parks and community centers. To help with social distancing, architecture firms are designing spaces with more to look at and less to sit on.
Modular Construction
The pandemic has highlighted the need to design and build fast, especially in emergencies, to set up medical facilities and service centers. As the healthcare industry continues to experience high numbers of patients, the demand for more facilities, including hospitals, testing centers, and quarantine centers, has never been higher. Given this demand, modular design has become increasingly common.
This building technique is fast, flexible, and cuts down on waste compared to traditional buildings. This design process includes assembling structures through prefabricated modules made offsite and moved to a soon-to-be building's location. This has inspired clients to look for ways to turn new buildings into flexible offices and worksites for their employees. Turning to architects to do this can come with a potential for liability exposures, including putting architects in the crosshairs of claims related to not keeping employees safe enough from an ongoing pandemic or keeping people too close together in some designs.
Having architect professional liability can help prevent significant legal and/or financial fallout from these kinds of claims and provides peace of mind in a world that could use more of it.
New Restaurant Layouts
As lockdown restrictions have shuttered dine-in eating for most restaurants around the country, architecture firms are rethinking restaurant layouts moving forward. Cities like New York City have opened up sidewalks for outdoor dining while some locations have turned to to-go, curbside, and/or delivery only. This has inspired firms to think differently when designing restaurants, including making smaller places and food stops with fewer indoor seating areas and more outdoor seating arrangements.
About Huntersure
Huntersure LLC is a full-service Managing General Agency that has provided insurance program administration for professional liability products to our partners across the United States since 2007. We specialize in providing insurance solutions for businesses of all sizes. Our program features can cover small firms (grossing $2.5 million annually) to large corporations (grossing $25 million annually or more). We make doing business with us easy with our breadth and depth of knowledge of E&O insurance, our proprietary underwriting system that allows for responsive quoting, binding and policy issuance and tailored products to meet the needs of your insureds. Give us a call at (855) 585-6255 to learn more.
Posted in: Architects/ Engineers