How Architects Can Navigate Modern Office Design Trends
Posted on: April 21, 2022 by Huntersure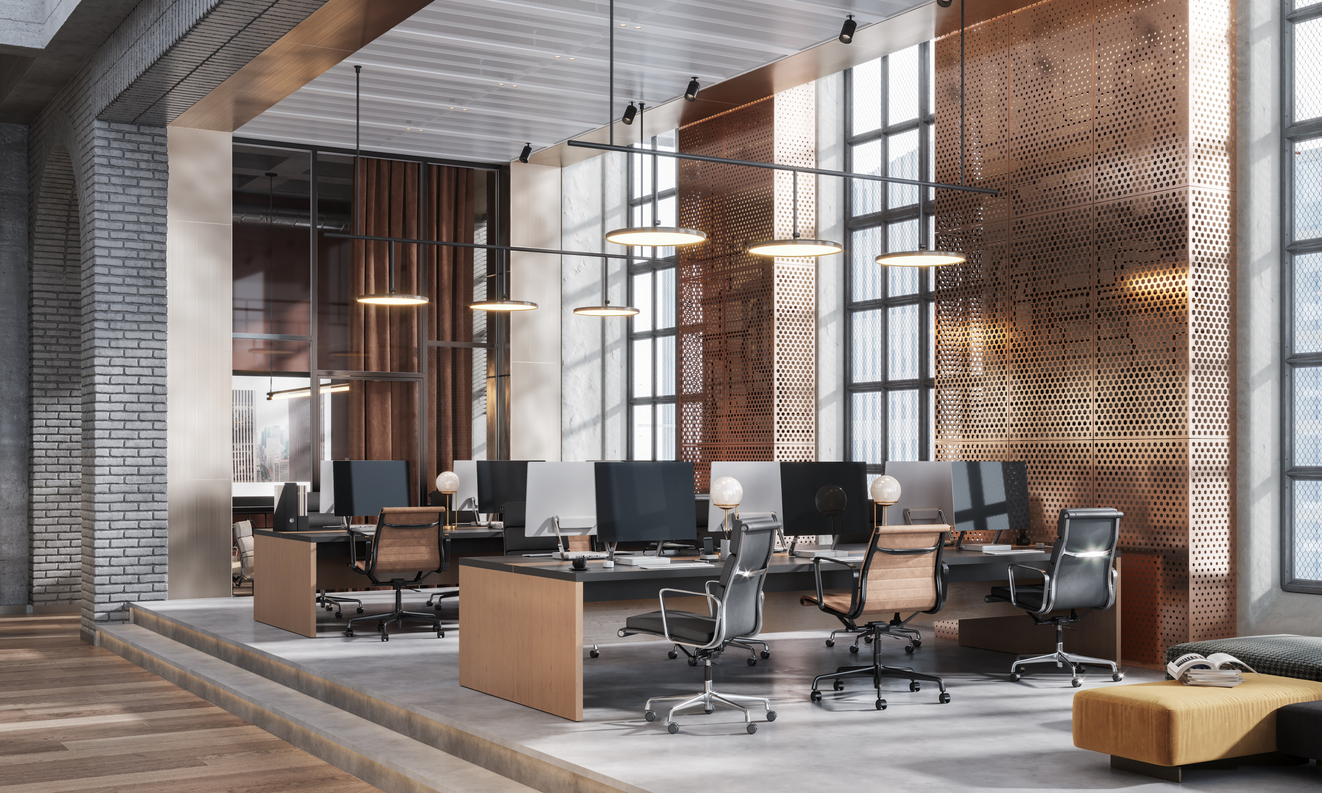 Standard office design has shifted drastically in the past few decades. The 90s favored spaces filled with cloth cubicles and lacquered wood conference tables. The 2000s and 2010s introduced the idea of the open office, with glass partitions and no cubicle walls. Now, in the 2020s, it's clear that office design trends are once again evolving. This prompts the question, how do architects keep up with design trends — and more importantly, how do they address the exposures that often emerge in architectural work? Find out how architects can incorporate modern design trends and mitigate the liabilities that could occur.
Determine the Use of the Space
The first step to utilizing modern design is determining how the space in question will be used. If it is an office space, for example, will it be used primarily for corporate meetings? Will a portion of the team be placing outbound calls? These are important questions to ask before beginning designs. In a more abstract sense, though, an architect should consider how the space will be used in relation to the organization's goals. What kind of culture do they want to cultivate, and how will their office space facilitate that environment?
Develop a Clear Brand Portrayal
The goals of the organization should play a major part in crafting the design of their office space, and it should ultimately serve to cultivate the brand they aim to portray. Some companies will want to feature their branding heavily throughout the office design while others may prefer to do business in a more neutral space. It is the responsibility of the architect and designer to identify the organization's unique ideologies and find a way to incorporate them into the office space.
Balance Design Preferences
Architects should also determine how their own ideologies will be apparent in an office design. A designer who believes in open-door policies and clear communication, for example, may favor an office with plenty of clean, open spaces. Conversely, an architect who prioritizes specific compartmentalization might favor clearly separated areas. Ultimately, though, an architect must be able to balance their own design preferences with the demands of the client. Deviating from a client's request may be a major architect professional liability.
Separate Space Into Zones
Even for designers who favor open spaces, it's necessary to separate an office building into zones. How clearly delineated these zones are depends on the preferences of the client and the architect. An office should generally include several standard areas, though, including an entrance zone, an area that's open to the public, a space that's dedicated to working, and a zone that's intended for use during breaks, meals, and socialization. These areas are an important part of every office environment, and clearly established spaces can mitigate architect professional liability.
About Huntersure
Huntersure LLC is a full-service Managing General Agency that has provided insurance program administration for professional liability products to our partners across the United States since 2007. We specialize in providing insurance solutions for businesses of all sizes. Our program features can cover small firms (grossing $2.5 million annually) to large corporations (grossing $25 million annually or more). We make doing business with us easy with our breadth and depth of knowledge of E&O insurance, our proprietary underwriting system that allows for responsive quoting, binding and policy issuance and tailored products to meet the needs of your insureds. Give us a call at (855) 585-6255 to learn more.
Posted in: Architects/ Engineers