How Accountants Can Balance a Budget Efficiently
Posted on: October 6, 2022 by Huntersure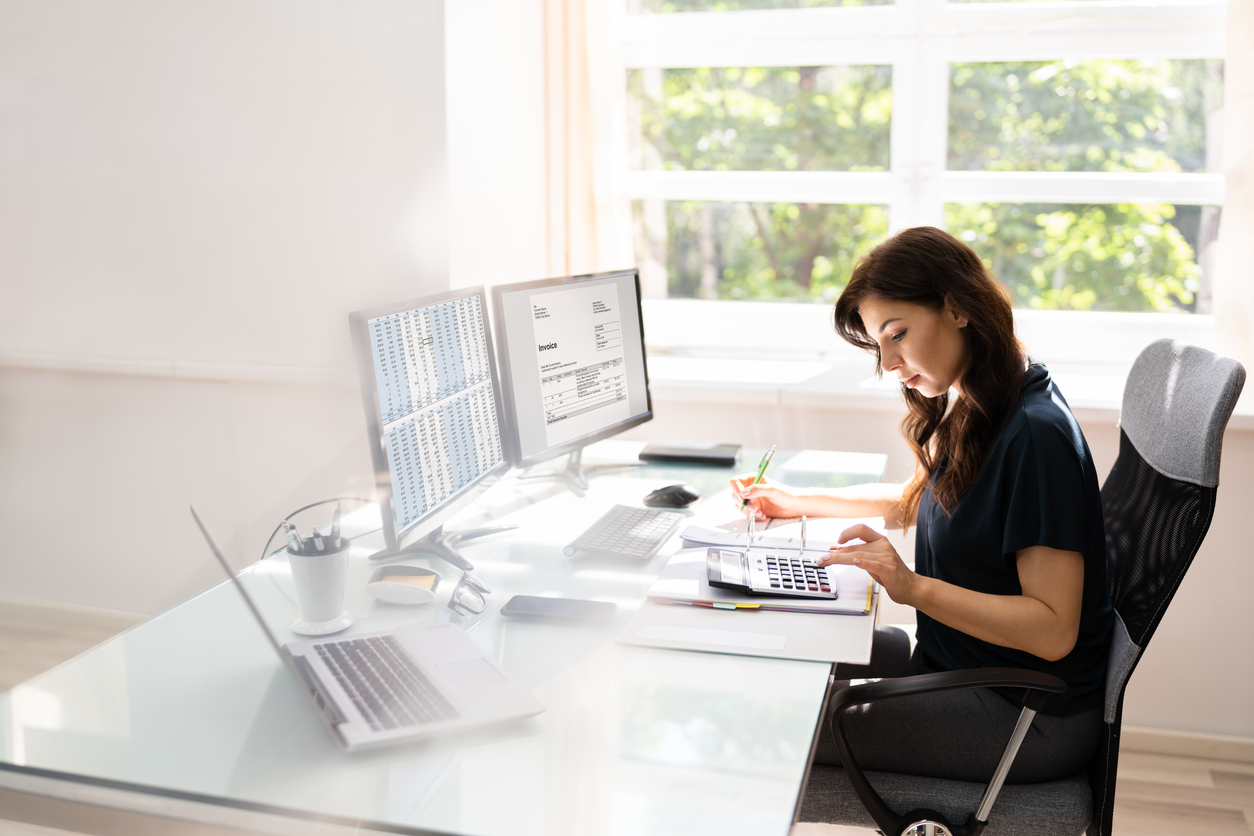 Accountants can balance a budget efficiently by taking meaningful steps to handle numbers well to avoid pitfalls. Accountants have to balance challenging responsibilities on their client's behalf. The businesses and individuals who contract accounting firms rely on them to reconcile income and expenses accurately, efficiently, and affordably. This reliance creates a fiduciary duty, so accountants must exercise a high degree of care in carrying out budgeting functions.
Balance a Budget Well
Here are some ways accounting firms can help their clients manage their operating budgets.
Compliance
Businesses must reconcile revenue and expenses on a schedule compliant with any financial management procedures in their governing documents. Accountants must thoroughly review articles of incorporation or other organizational documents to fulfill their clients' practical needs.
In addition to consistency with internal budgeting procedures, accountants must be attentive to regulatory matters involving budgeting and recordkeeping. For example, clients such as nonprofit organizations or publicly traded companies may have time-sensitive budget preparation needs.
Noncompliance with applicable regulations could have severe ramifications for accountants and their clients. This sort of failure to address a client's basic needs could give rise to a claim against accountants' professional liability insurance policy or other types of insurance accountants need to protect themselves.
Deadlines
Accountants need to pull a lot of information together to help businesses manage their budgets efficiently. They need their clients' cooperation to access financial documents such as receipts and contractual agreements. It is a good practice to present clients with a complete list of all necessary materials to create current financial statements and a comprehensive operating budget.
Accounting firms should avoid putting themselves in the position of having to work double-time to meet deadlines because clients were dragging their feet on delivering materials. Trying to rush work could result in missing deadlines, inaccuracies on budget line items, or claims against a policy for accountants' professional liability insurance.
Contingencies
When expenses exceed estimates, it is not necessarily the fault of an accounting firm. Nevertheless, business owners and managers may blame accountants for discrepancies in budgeted and actual expenses.
Identifying potential catalysts for increases in a company's operating expenses and structuring contingencies into various line items are two strategic ways accountants can mitigate this risk. Insurance for accountants is another critical element of effective risk mitigation in the accounting industry.
Quality Controls
Accounting firms should use programs that help to ensure accuracy. Also, having more than one associate review calculations may effectively safeguard against errors. Outright duplicating budgeting tasks may be redundant or inefficient, but verifying completeness and accuracy is generally a wise course of action. Getting things right the first time is less time-consuming and costly than dealing with mistakes later.
Ultimately, thoughtful planning and good communication are essential in accounting. Staying organized and cultivating productive relationships with clients will enable accountants to serve them effectively.
About Hunter sure
Huntersure LLC is a full-service Managing General Agency that has provided insurance program administration for professional liability products to our partners across the United States since 2007. We specialize in providing insurance solutions for businesses of all sizes. Our program features can cover small firms (grossing $2.5 million annually) to large corporations (grossing $25 million annually or more). We make doing business with us easy with our breadth and depth of knowledge of E&O insurance, our proprietary underwriting system that allows for responsive quoting, binding and policy issuance and tailored products to meet the needs of your insureds. Give us a call at (855) 585-6255 to learn more.
Posted in: Uncategorized