Handling Internal Investigations
Posted on: November 11, 2016 by Huntersure LLC.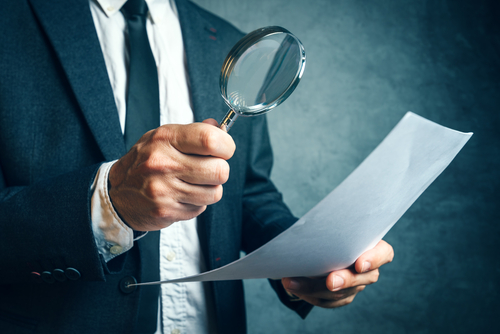 As American companies are constantly held accountable for the actions of their employees, having the right protections and internal controls in place is critical to the firm's success and longevity. Further, preparing for potential governmental investigations should also be considered, as the way in which companies navigate the complex strategic questions that frequently come up in investigations often directly affects the outcome, influencing the amount of the criminal fine, the type of resolution available, and the company's reputation, says Inside Counsel. Therefore, share the following advice for internal investigation best practices and secure your clients with a Large Law Firm Insurance policy.
Define the scope of the investigation.
According to the article, investigations can begin in any number of ways—a whistleblower complaint, a newspaper article, another investigation—and without proper scoping they can easily spin out of control. For that reason, it is critical at the outset of any inquiry to define the scope of the investigation: What are the specific allegations? Who are the witnesses who may possess relevant facts and whose documents are worth collecting? What is the appropriate timeframe to focus on? Write out of the investigation plan ahead of time so each party knows what to expect.
Preserve documents and testimonies.
Preserve electronic documents as well as paper trails in order to assist in the investigation. All steps taken to save evidence and testimonials should be documented to explain to investigators and help the process run more smoothly.
Be strategic about witness interviews.
Interview witnesses immediately after their testimonials have been collected and reviewed. However, if there is a time-sensitive issue, think about doing so prior to collecting documents as document collection can be time-consuming and negatively affect the outcome of the situation. In other words, be strategic about who and when the firm interviews the key witnesses.
Remediate.
The quicker the issue is resolved, the better. Take the time to terminate the appropriate employees, take the right disciplinary action, and enhance internal controls and risk management practices.
About Huntersure
At Huntersure, we are experts in professional liability coverage and the processes used to identify accountability. We aim to protect each component of your clients' business with competitive pricing and quality solutions. For more information on our products and services, contact us today at (855) 585-6255.