Huntersure: Professional Liability Insurance for Architects & Engineers
Huntersure specializes in Professional Liability insurance for Architects & Engineers, providing coverage through Lloyd's on a nationwide basis. Coverage is designed to provide A&E individuals and firms with defense protection in the event of allegations of professional negligence and indemnification should they be found liable. Our primary focus has been with mechanical and process engineering firms, but all architecture and engineering classes are considered.
Our program also is available for individuals and firms in the design and construction process – those who work with Architects and Engineers in developing a project and face similar liability exposures. This can include land surveyors who do a great deal of the site work on jobs, landscape architects, interior designers and other specialty consultants, such as construction managers who are contracted to oversee the project on behalf of an owner.
Tap Into Our Professional Liability Knowledge
Our experienced staff brings expertise and knowledge to retail agents and brokers to help position you as experts in the area of professional liability and to provide quality, responsive service. We can assist your clients in understanding their exposures and the coverages and services available to help transfer and mitigate risk and prevent losses. We also provide quick quote and submission turnaround, and work closely with brokers to customize coverage to satisfy the insured's expectations or contractual requirements.
Program features
Policy Limits Up to $2M for Primary Coverage and $3M for Excess Coverage
Minimum Premium of $5,000 for a $1M limit
$5,000 Minimum Retention
Contingent BI/PD Coverage
Project Specific Coverage
Tailored Description of Services for Each Unique Risk
Optional Bilateral Extended Reporting Period for Up to 1 Year
User-friendly Claims-Made Application Form
Available for Accounts Domiciled in the U.S. and Canada
Worldwide Coverage
Additional Information
Traffic/Transportation
Architects
Automation/Controls
Civil
Communications/Telecommunications
Electrical/Power
Fire Protection
Forensic
HVAC
Security Systems
Aerospace/Aviation
Mechanical
Marine/Naval
Process Engineer
Structural
Technical Staffing
Land Surveying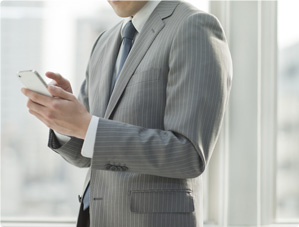 Huntersure: Rely On Us to Expand Your Footprint in E&O insurance.
We make doing business with us easy with our breadth and depth of knowledge of E&O insurance, our proprietary underwriting system that allows for responsive quoting, binding and policy issuance and tailored products to meet the needs of your insureds. To find out more about our products for Technical Consultants, contact us at 516-907-2637.