Huntersure: Professional Liability Insurance for Management Consultants
Huntersure offers Professional Liability insurance coverage for large Management Consulting and Actuarial Firms. Our products are written on behalf of a domestic carrier that maintains an A.M. Best of "A+XV" (superior). As with our Large Law Firm Facility, we have a nationwide exclusive relationship with this same carrier for Management Consultants Errors & Omissions insurance.
Management Consultants / Actuarial Firm Facility Highlights
Consideration of All Consulting Practices, including: General Strategy; Operational and Business Advisory Services; HR/Benefits and Technology; and Business Process
Consideration of Large Actuarial Firms Providing Attest Services to Clients
Policy Limits of $10M/Aggregate Limits Available
Claims Made Policy Written on Indemnity Policy Forms
Primary or Excess Layers Considered
Targeted Classes
Accreditation and Credentialing
Consulting
ADR Consulting
Asset Recovery Specialist
Bloodstock Broking and Consulting
Business Consultant
Clinical Trial Management and Research Services
Commercial Aircraft Asset Acquisition and Management
Community Planning Consulting
Corporate Communications Services
Export Licensing Administration and Consulting
Government Contract Consulting
Healthcare Consulting
HUD Accounting and Regulation Consulting
Insurance Consulting
Investigation Services
Loss Control Consulting
Marketing Consulting
Mass Transit Business Development
Medical Management Consulting
Personnel Testing and Training
Pharmaceutical Research
Plant Biotech Trial and Research
Property Management
Public Relations Consulting
Real Estate Appraising and Consulting
Research and Development
Strategic Consulting
Third Party Administration
And Others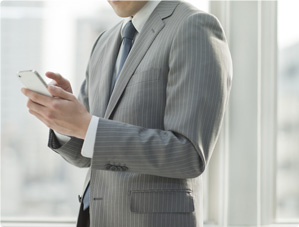 Huntersure: Rely On Us to Expand Your Footprint in E&O insurance.
We make doing business with us easy with our breadth and depth of knowledge of E&O insurance, our proprietary underwriting system that allows for responsive quoting, binding and policy issuance and tailored products to meet the needs of your insureds. To find out more about our Management Consultants Professional Liability program, contact us at 646-751-3031.