Huntersure: Accountants Prior Acts Coverage
Huntersure offers an exclusive professional liability insurance program on a nationwide basis designed to provide Stand-Alone Prior Acts Coverage for accounting firms being acquired or dissolving. Huntersure's Accountants Prior Acts Program also provides coverage to individual accounting professionals or groups of accounting professionals, which leave a firm to join another firm, change careers or retire. Our Underwriters are practicing attorneys who understand the risks and exposures facing accounting firms acquiring other firms, and similarly, groups leaving a firm. Therefore, our underwriters offer unique experience in addressing the issues most important to accounting professionals.
Huntersure's Accountants Prior Acts Program is written on behalf of a domestic carrier that maintains an A.M. Best "A+XV" Rating.
Program features
Unique Stand-Alone Prior Acts Policy Form and Application
Contingent Coverage offered for Individuals or Groups leaving a firm; Direct Coverage Offered for firms being acquired
Up to a Six-Year Reporting Period Offered
Up to $5 million in limit; as low as a $5,000 retention
All States Considered
All Practice Areas and Industries Served Considered
Submission Requirements
Fully Executed Application Required
Five Years of Loss Runs Required
Current Policy Form and Most Recent Application Requested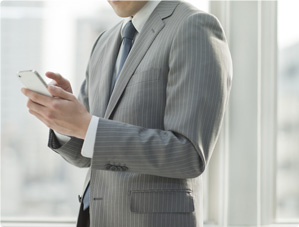 Huntersure: Rely On Us to Expand Your Footprint in E&O insurance.
We make doing business with us easy with our breadth and depth of knowledge of E&O insurance, our proprietary underwriting system that allows for responsive quoting, binding and policy issuance and tailored products to meet the needs of your insureds. To find out more about our Accountants Professional Liability program, contact us at 516-907-2634.